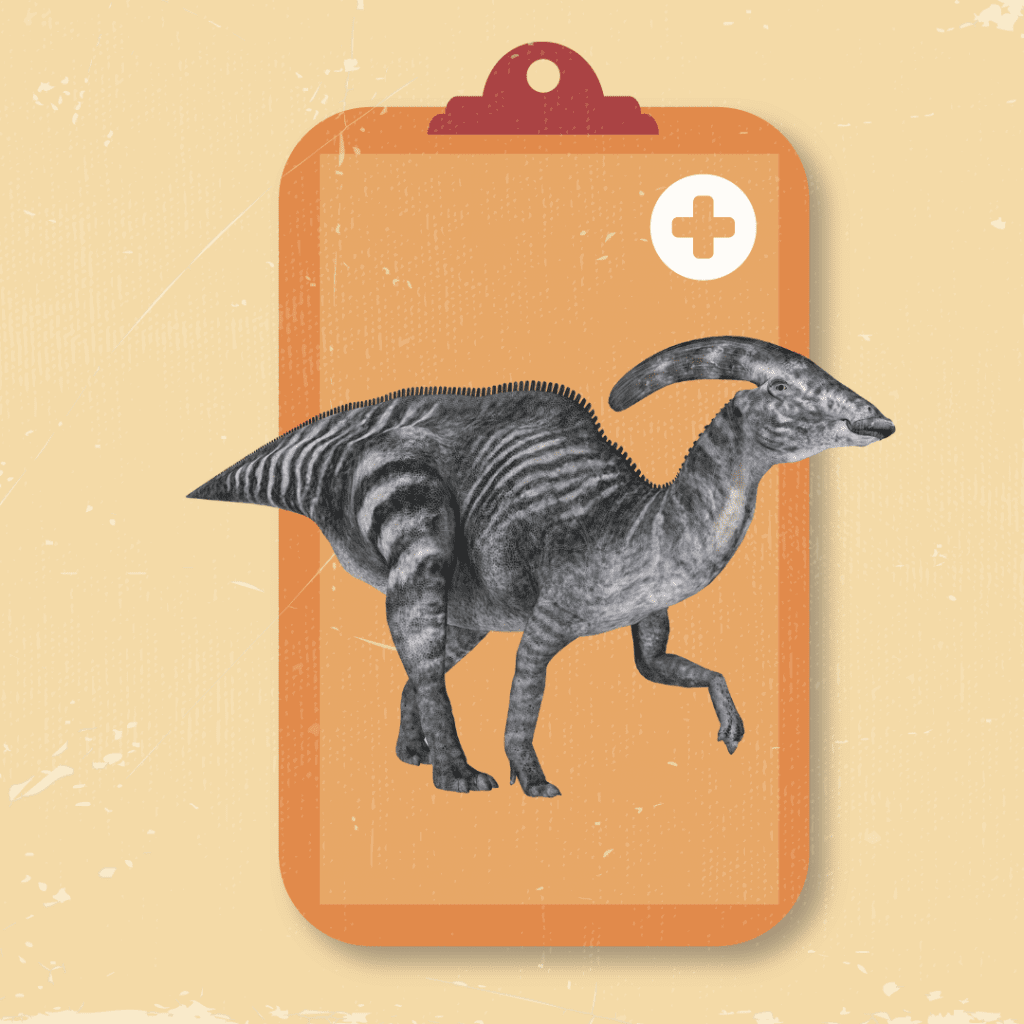 Size

30 Feet Long

Diet

Herbivores
Period

Late Cretaceous
Fun Fact

Long ago, some scientists thought Parasaurolophus lived in the water and used its horn as a snorkel. Boy, were they wrong!
Dino Story
Upon rescue, Gus showed symptoms of severe congestion in his trumpet-like crest, most likely caused from exposure to a harmful algal bloom. Harmful algal blooms, like those caused by red tide events, affect many species both in and out of the water by releasing toxins that can lead to respiratory irritation. Some toxins affect the central nervous system of fish and other vertebrates, causing these animals to die.
Treatment Updates
10.12.22

Gus arrived at CMA's Rescue Center and will remain under our care until their respiratory irritation is treated.
Visit the dinosaurs at Dino Rescue today!
---
All dinosaur footage was obtained with the approval of the U.S. Prehistoric Conservation Commission under conditions not harmful to the dinosaurs. Footage was acquired while conducting authorized conservation activities pursuant to US-PCC-22-A