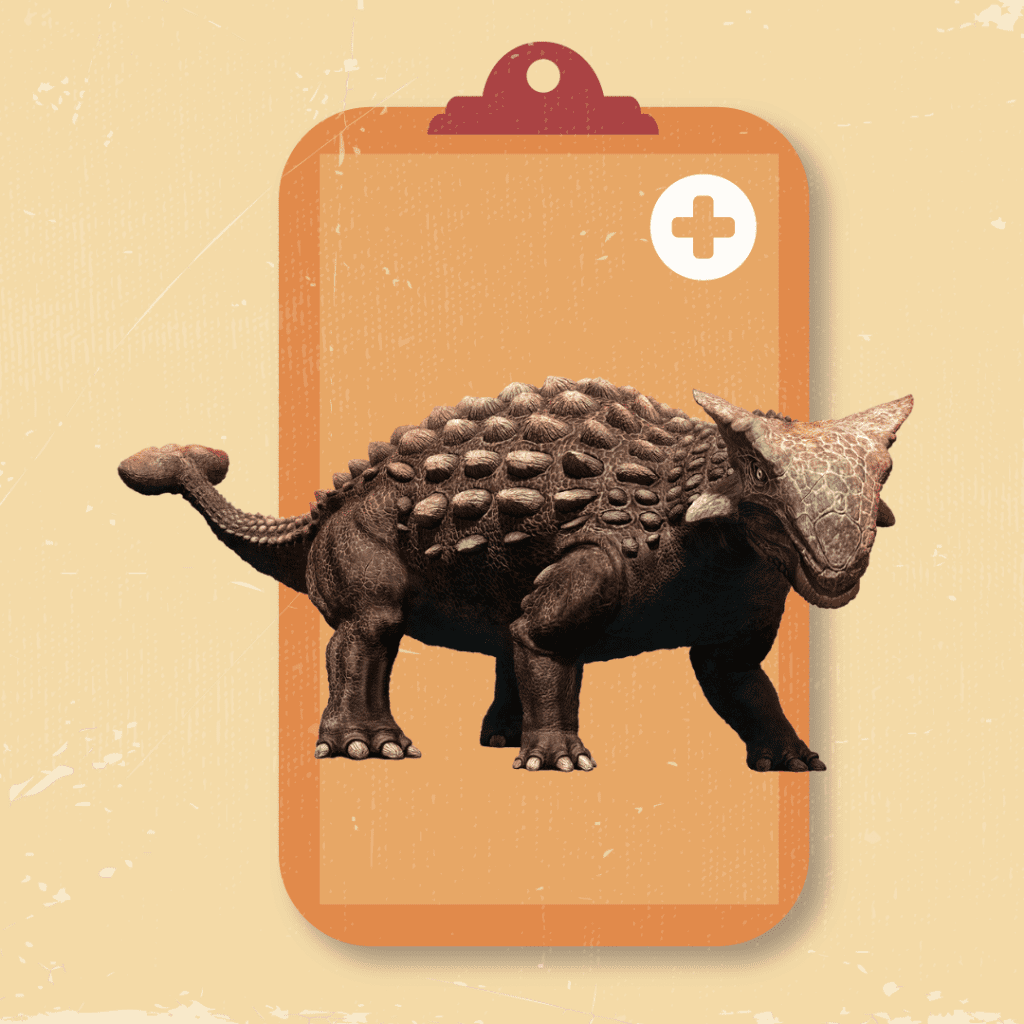 Size

30 Feet Long

Diet

Herbivores
Period

Late Cretaceous
Fun Fact

Ankylosaurus also had a club-shaped tail. If a predator attacked, the low and heavy reptile would swing its tail to defend itself.
Dino Story
While Lee was foraging for food, a boulder rolled on top of him from a nearby cliff. A hiker tried to push the boulder off of Lee and free him, but decided to call the experts at CMA to assess his injuries instead. Just like our sea turtle patients with carapace injuries, Lee was brought into CMA to care for his fractured bony plates and to monitor him for long-term injuries such as paralysis.
Treatment Updates
10.12.22

Lee arrived at CMA's Rescue Center and will be rehabilitated for the injuries he sustained.
Visit the dinosaurs at Dino Rescue today!
---
All dinosaur footage was obtained with the approval of the U.S. Prehistoric Conservation Commission under conditions not harmful to the dinosaurs. Footage was acquired while conducting authorized conservation activities pursuant to US-PCC-22-A