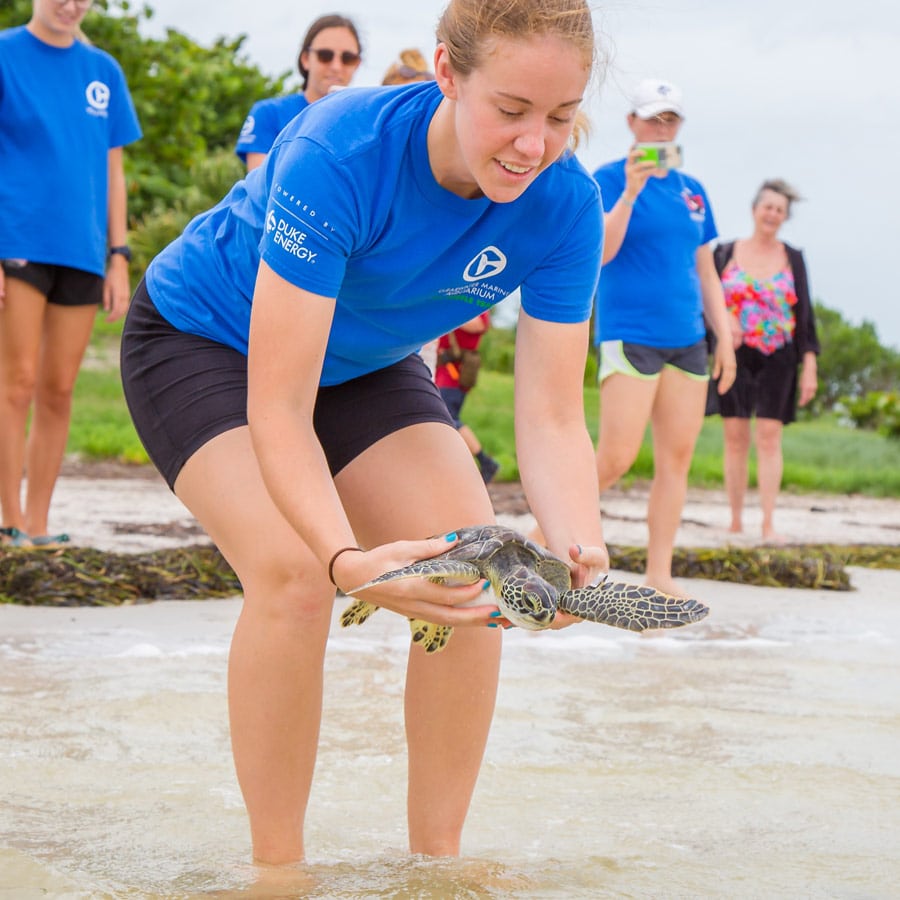 Pebbles
Juvenile, Green
(Chelonia mydas)
Release Date

June 20, 2017
Pebbles, a juvenile green sea turtle, was found by boaters in Citrus County on May 9, 2017. In addition to some barnacles on her shell, Pebbles had fibropapillomatosis tumors growing around her flippers, tail and around both eyes.
This virus, or "FP virus," is similar to the virus in humans that causes chicken pox. Like Pebbles, most sea turtles affected by the FP virus have tumors growing on their soft tissues and around their eyes. These tumors often look like cauliflower. Upon arrival, Pebbles began to receive a healthy diet, regiment of antibiotics and antivirals to slow the growth of FP virus tumors. Pebbles successfully underwent FP virus tumor removal surgery on May 31, 2017. Post-surgery, Pebbles proved that she is an active turtle that loves swimming through the water!
Sea Turtle Cleared for Release
After a short stay here at our sea turtle rehab center, Pebbles has been cleared for release by veterinarians and Florida Fish and Wildlife Conservation Commission (FWCC). She was released back into the wild from Fred Howard Park on Tuesday, June 20, 2017. We wish Pebbles the best of luck!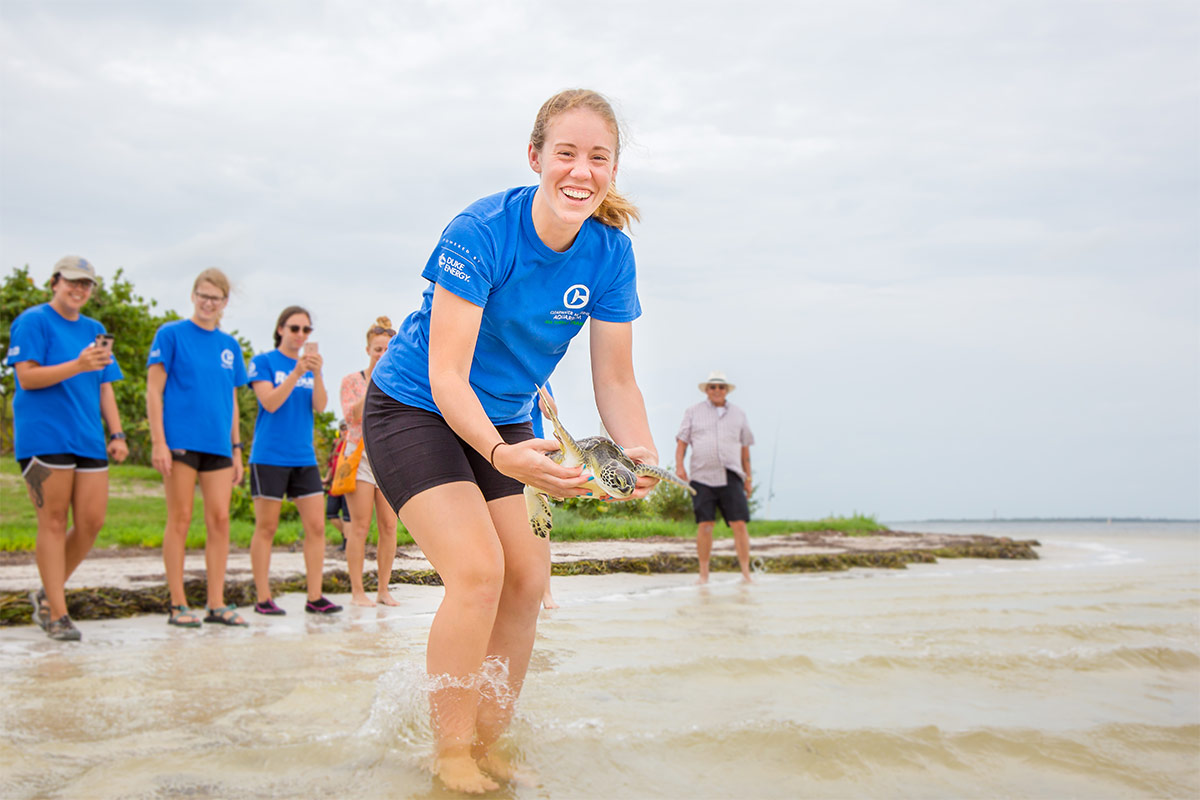 ---
All marine turtle footage taken in Florida was obtained with the approval of the U.S. Fish and Wildlife Service and the Florida Fish and Wildlife Conservation Commission (FWC) under conditions not harmful to marine turtles. Footage was acquired while conducting authorized conservation activities pursuant to FWC MTP-17-172.