Clearwater Marine Aquarium released Crunch and Lemonhead, two juvenile green sea turtles, on Tuesday, December 8, 2020.
Crunch's Story
On August 6, 2020, Crunch was found in the Crystal River area with a boat strike injury to his carapace (shell). Routine wound care was performed over the past few months to encourage his carapace to heal properly. He was one of the smallest patients we cared for this year, weighing a little over 2 lbs at intake!
Crunch's injury healed and he was deemed healthy and cleared for release by our veterinarian and FWC.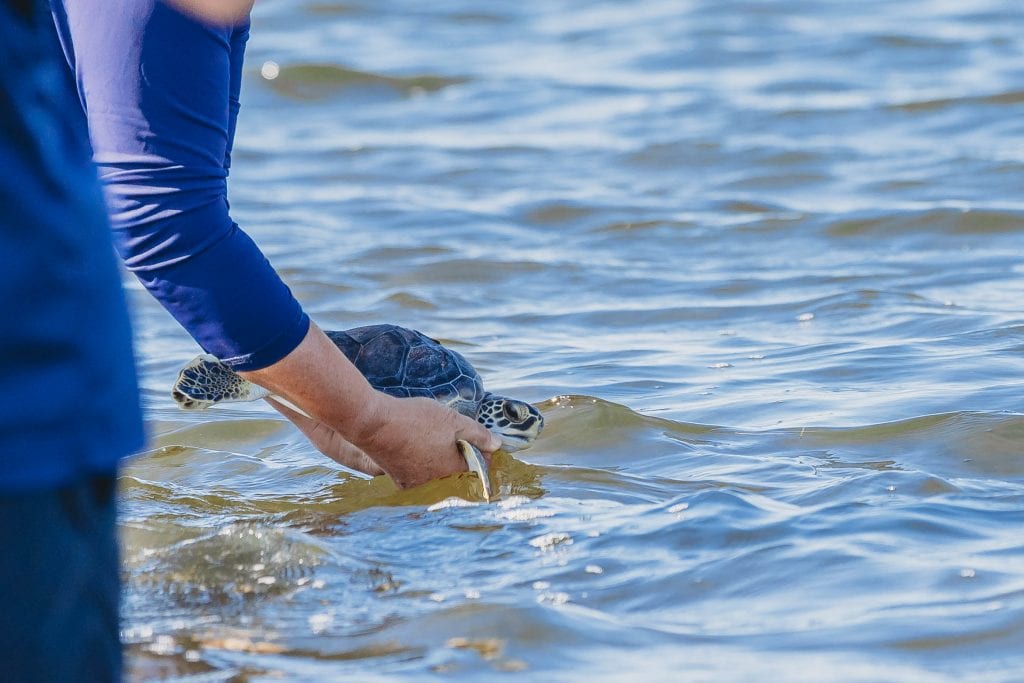 Lemonhead's Story
On October 20, 2020, Lemonhead was found entangled in a braided fishing line near Hudson, in Pasco County. The line was wrapped around her right front flipper and caused a minor injury. She had also ingested the line which can cause serious gastrointestinal issues if not removed. Our vet team successfully removed the line after X-rays confirmed there was no hook.

It's important to always properly dispose of your fishing gear!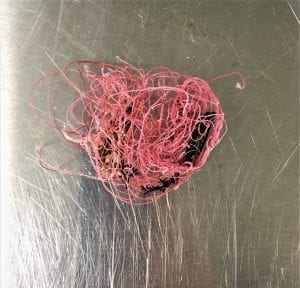 Lemonhead's flipper injury healed and she was deemed healthy enough to be released! Her release was cleared by our veterinarian and Florida Fish and Wildlife Conservation Commission (FWC).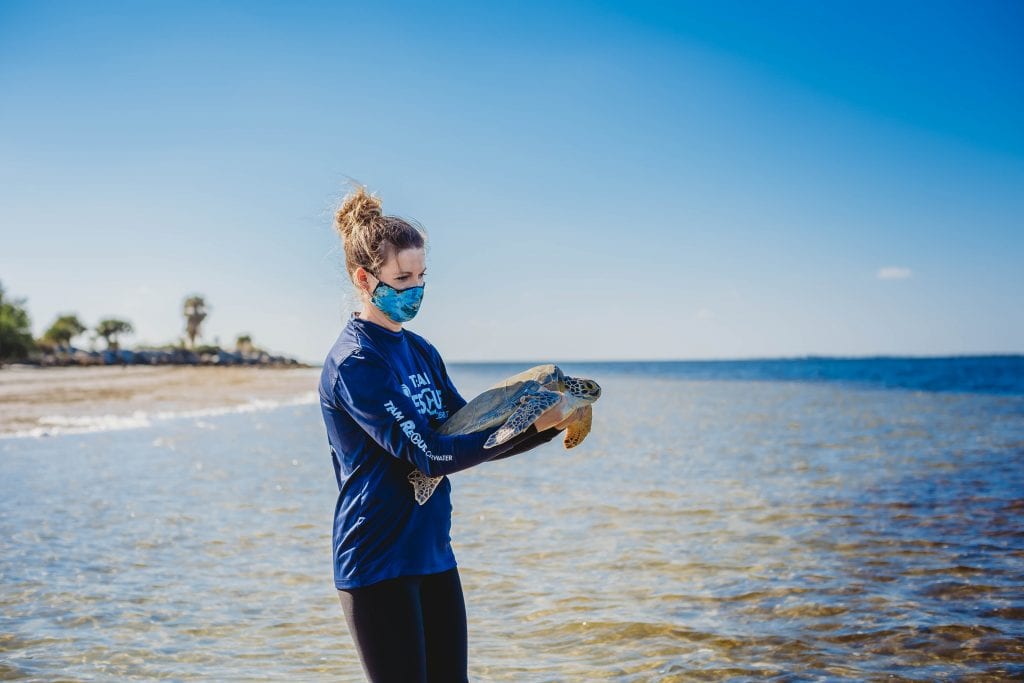 On December 8, Crunch and Lemonhead were released at Fred Howard Park. We wish them both well as they swim back home!
---
All marine turtle footage taken in Florida was obtained with the approval of the U.S. Fish and Wildlife Service and the Florida Fish and Wildlife Conservation Commission (FWC) under conditions not harmful to marine turtles. Footage was acquired while conducting authorized conservation activities pursuant to FWC MTP-19-172.