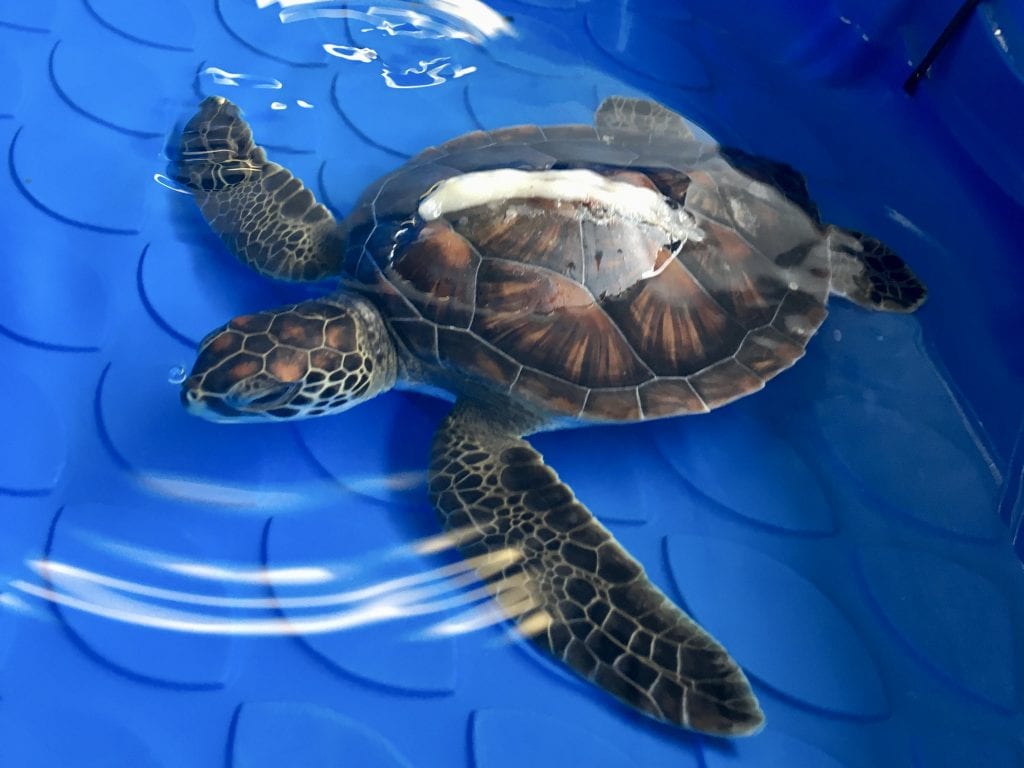 Crunch
Juvenile, Green
(Chelonia mydas)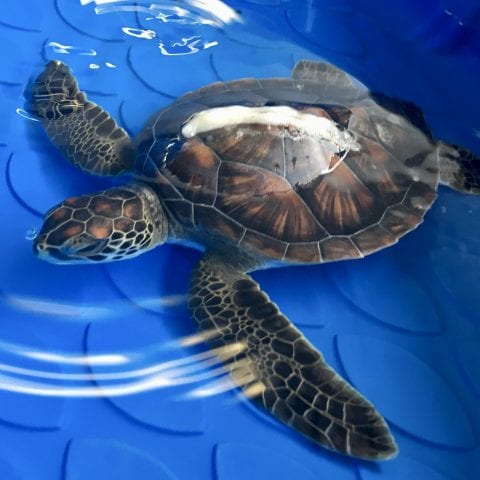 Patient Status

Current

Date Found

August 6, 2020
Location

Crystal River Area; Citrus County
Reason for Rescue

Boat strike injury
Initial Assessment
Weight

0.97 kg (2.13 lbs)

SCL (Straight Carapace Length)

19.2 cm

Exam Findings

Good body condition, alert & active; Boat strike injury to carapace

Initial Treatment

Received vitamins, fluids, antibiotics and anti-inflammatory medications
Crunch's Story
Crunch is a juvenile, green sea turtle who was found in the Crystal River area on August 6 with a boat strike injury to his carapace (shell). His initial treatment includes fluids, antibiotics and anti-inflammatory medication. Despite his carapace injury, he is very active and is showing improvement!
Interesting Fact: Crunch is under our new "candy" naming theme! He is also one of the smallest patients we have seen so far this year; weighing just under 1 kg!
Treatment Updates
8.7.20

X-rays were conducted to look for severe internal injuries. His bloodwork was sent off to the lab. A topical ointment was applied to his injury to help with its healing process.

8.8.20

Crunch was offered food for the first time, and ate it all quickly! He is doing well in water so far.

8.10.20

He is continuing to do well, and his diet was increased!

8.26.20

Crunch is continuing to do well! Resting on the bottom and able to dive. Diet has been increased. Wound care was performed on carapace (shell) injury.

9.9.20

Routine wound care was performed on Crunch's carapace (shell) to remove any dead bone or debris to promote better healing. A topical ointment was also reapplied to help the healing process. He is continuing to eat and swim well! Crunch officially weighs over 1 kg now!
---
All marine turtle footage taken in Florida was obtained with the approval of the U.S. Fish and Wildlife Service and the Florida Fish and Wildlife Conservation Commission (FWC) under conditions not harmful to marine turtles. Footage was acquired while conducting authorized conservation activities pursuant to FWC MTP-18-172.