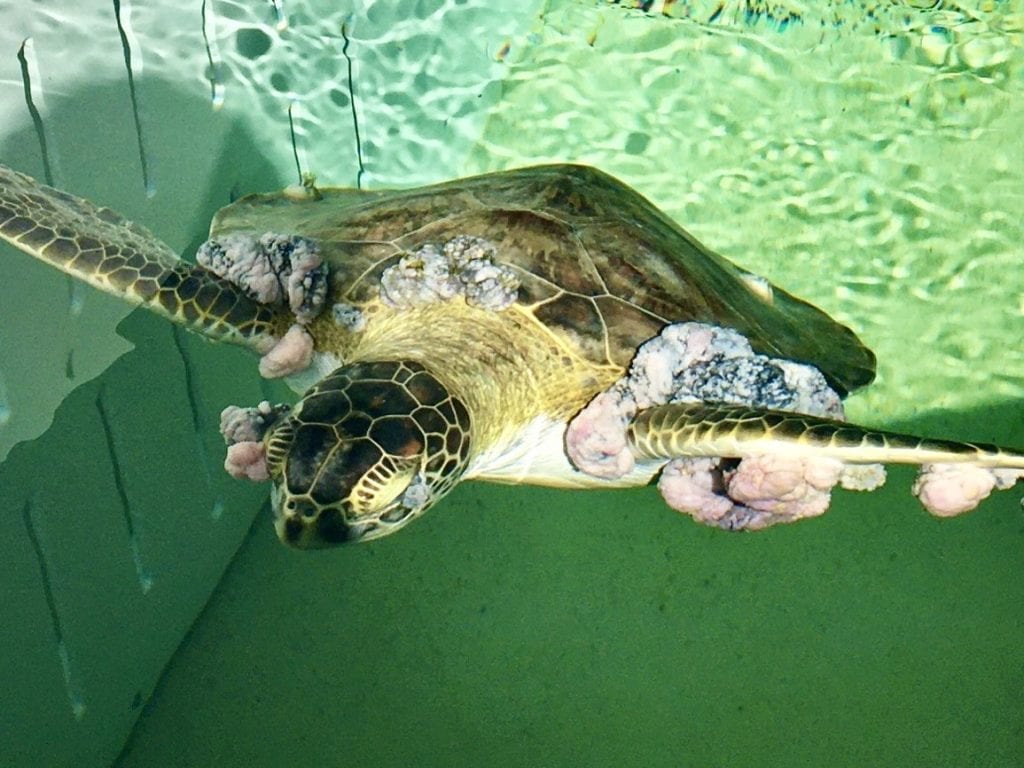 Dots
Juvenile, Green
(Chelonia mydas)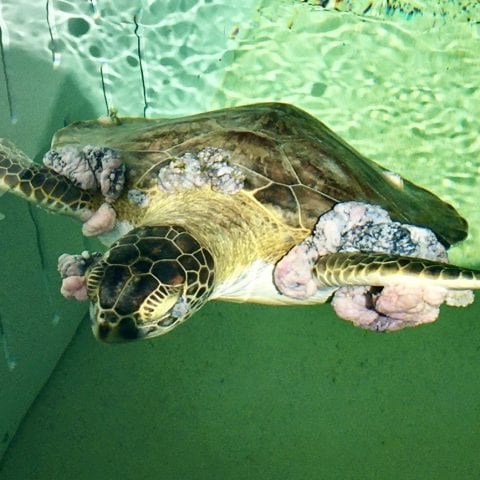 Patient Status

Former Patient

Date Found

August 7, 2020
Location

Fred Howard Park; Pinellas County
Reason for Rescue

Entanglement
Initial Assessment
Weight

4.32 kg (9.6 lbs)

SCL (Straight Carapace Length)

33.0 cm

Exam Findings

Good body condition & alert; Large amount of fibropapilloma tumors.

Initial Treatment

Received vitamins & fluids.
Dots' Story
Dots is a juvenile, green sea turtle who was found entangled with fishing line at Fred Howard Park on August 7. Luckily, the fishing line did not cause any severe damage. Dots also has a large amount of fibropapilloma tumors on his flippers, skin, and both eyes. Dots' initial treatment consists of vitamins and fluids.
Treatment Updates
8.8.20

Dots is doing well in water for the first time! He is able to rest on the bottom.

8.9.20

He was offered food and ate well! We will start on a diet tomorrow.

8.10.20

X-rays were completed to check for internal tumors; nothing obvious was seen.

8.13.20

Dots is continuing to eat well and his diet has been increased!

8.26.20

Dot is continuing to eat and swim well! Diet has been increased.

8.30.20

Dots has started on oral medications.

9.7.20

Dot's has been exhibiting unusual inappetance for a few days. Bloodwork was collected to send off to the lab. We are currently monitoring his behavior and appetite.
---
All marine turtle footage taken in Florida was obtained with the approval of the U.S. Fish and Wildlife Service and the Florida Fish and Wildlife Conservation Commission (FWC) under conditions not harmful to marine turtles. Footage was acquired while conducting authorized conservation activities pursuant to FWC MTP-18-172.