Two Baby Sea Turtles Rescued From a Swimming Pool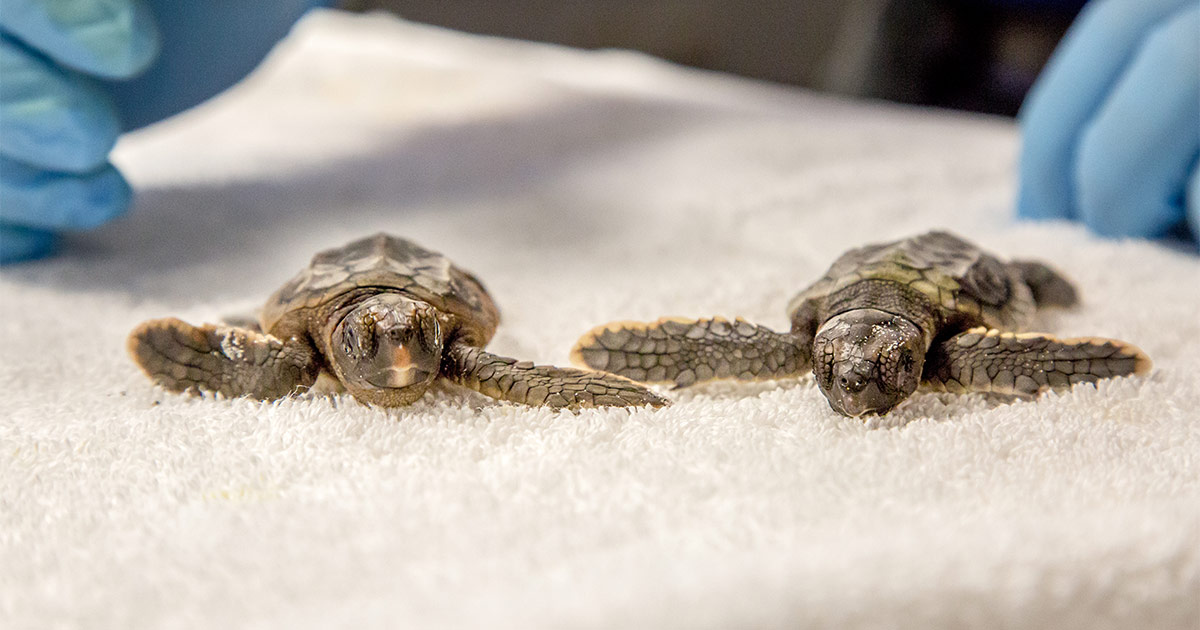 Two sea turtle hatchlings arrived at Clearwater Marine Aquarium on August 29, 2017, after being found in a pool skimmer. They were discovered by a pool maintenance man at a condo in the Indian Shores area. He was able to contact us about them and we were able to coordinate with FWC (Florida Fish & Wildlife Conservation Commission) to bring them in for a quick exam by our sea turtle staff and our veterinary staff. These are loggerhead sea turtle hatchlings, which are the turtles that predominantly nest on our beaches in Pinellas County. You can see that there's a lot of variation in the hatchlings, even amongst these two, which most likely came from the same clutch or the same nest; they have some different color variations. These two baby sea turtles were named Diploducus and Ankylosaurus as part of our current dinosaur naming theme for hatchlings. They were both successfully released back to the gulf near Indian Rocks Beach on the same evening they were rescued.
How You Can Help Protect Hatchlings on the Beach
The best thing that you can do if you do see hatchlings on the beach during nesting season is to give your local stranding facility like us a call, and we can advise you on what to do. We do not recommend picking them up or holding them or interacting with them in any way. This may be illegal where you are and dangerous for the sea turtles. Keep an eye on their location, take a picture without any flash and call your local stranding facility. We do monitor our stranding hotline 24 hours a day and we work under the direction of FWC to make decisions regarding all of these animals. CMA Stranding Line: 727-441-1790 Ext.1.
Keep the Beach Clean and the Lights Out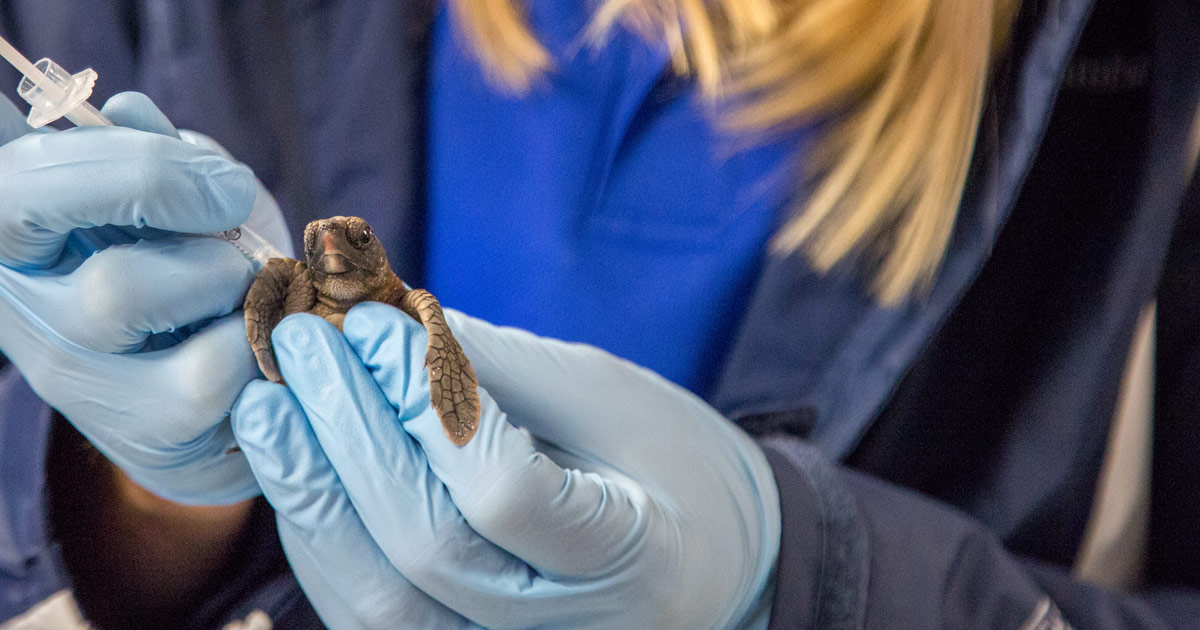 In addition to keeping an eye out for these little guys on the beaches, this Labor Day weekend, one of the things we can do to help protect them is to help clean up the beach at the end of our trip. Make sure to pick up any garbage or trash and fishing debris or other objects. Making sure everything has been removed helps keep the beach safe for hatchlings. Filling any holes that have been dug up in the sand and knocking down sand castles will give them a nice clear path back to the water. Also remember to avoid using any lights after dark when at or near the beach, including flash or lights from your cellphones or other devices.
---
There have been several other hatchlings rescued by CMA in the past couple of months.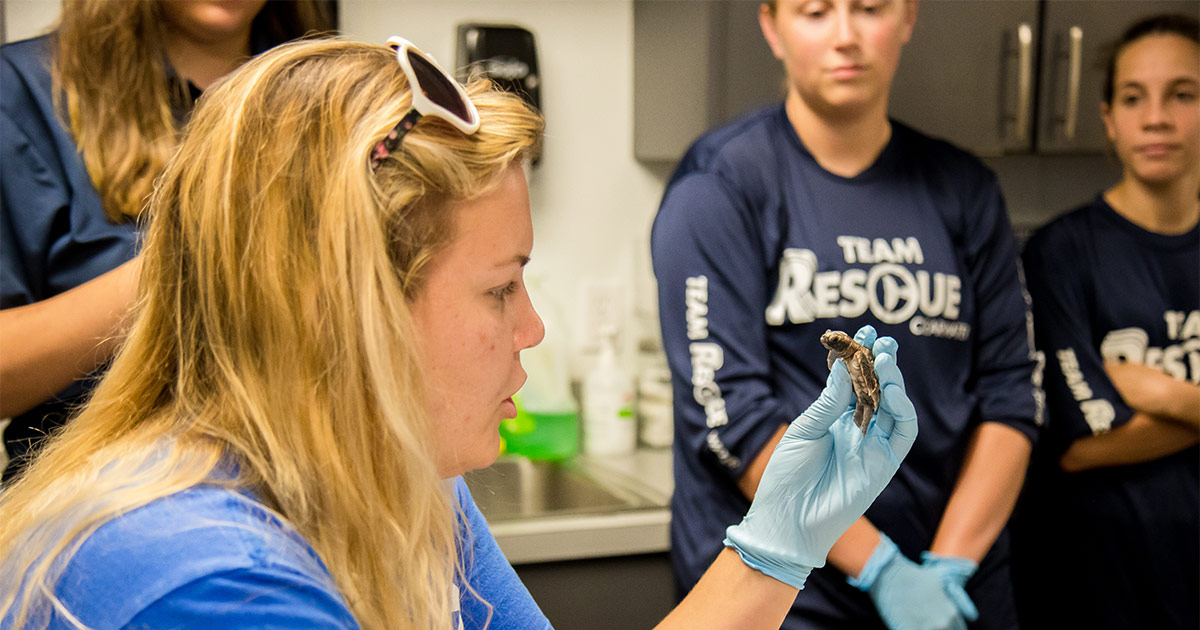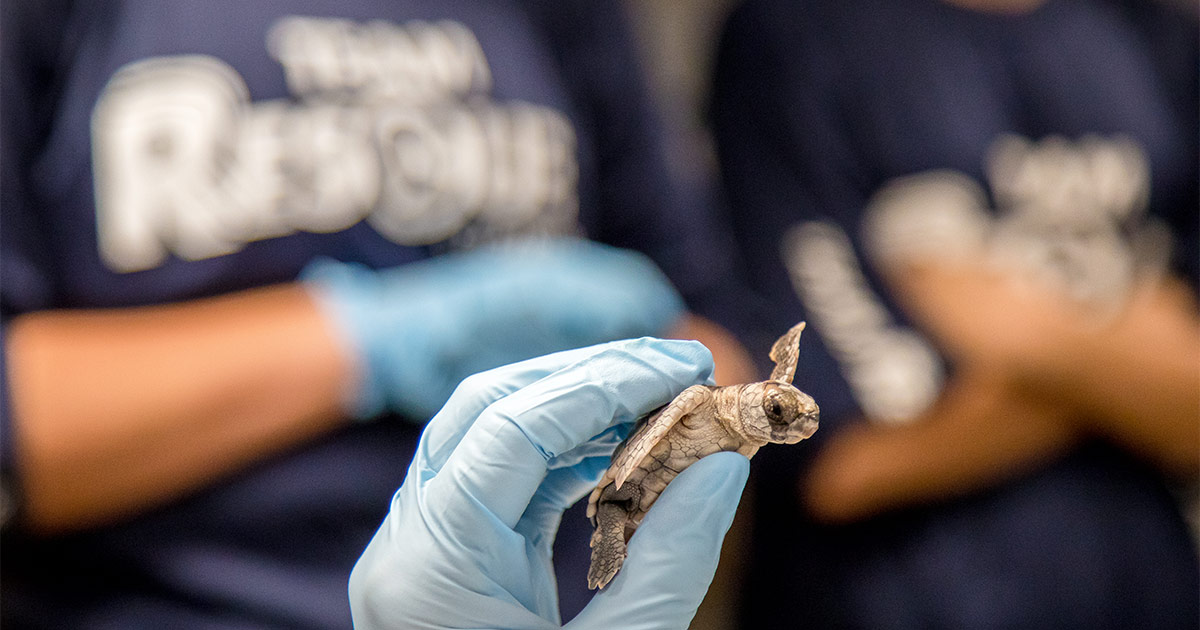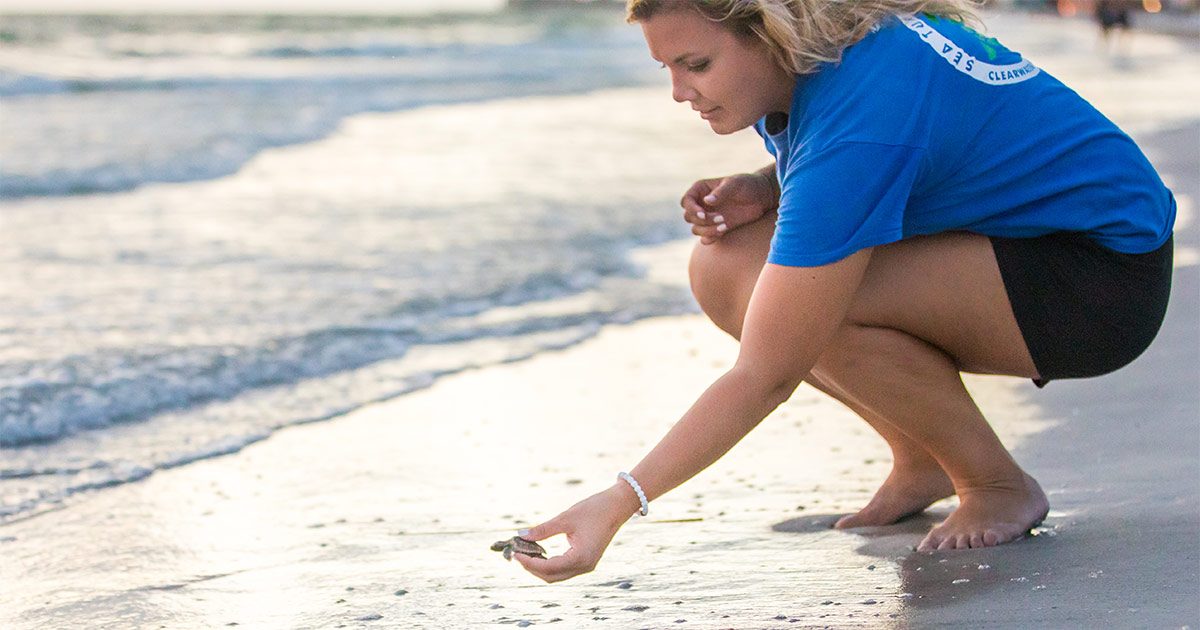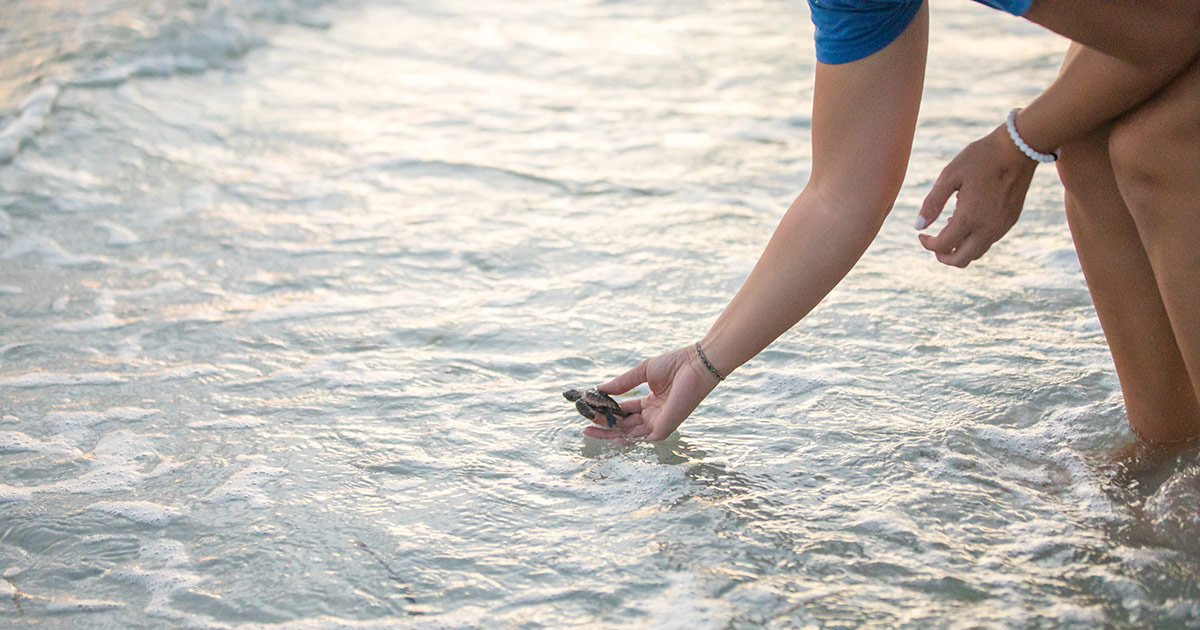 ---
---
---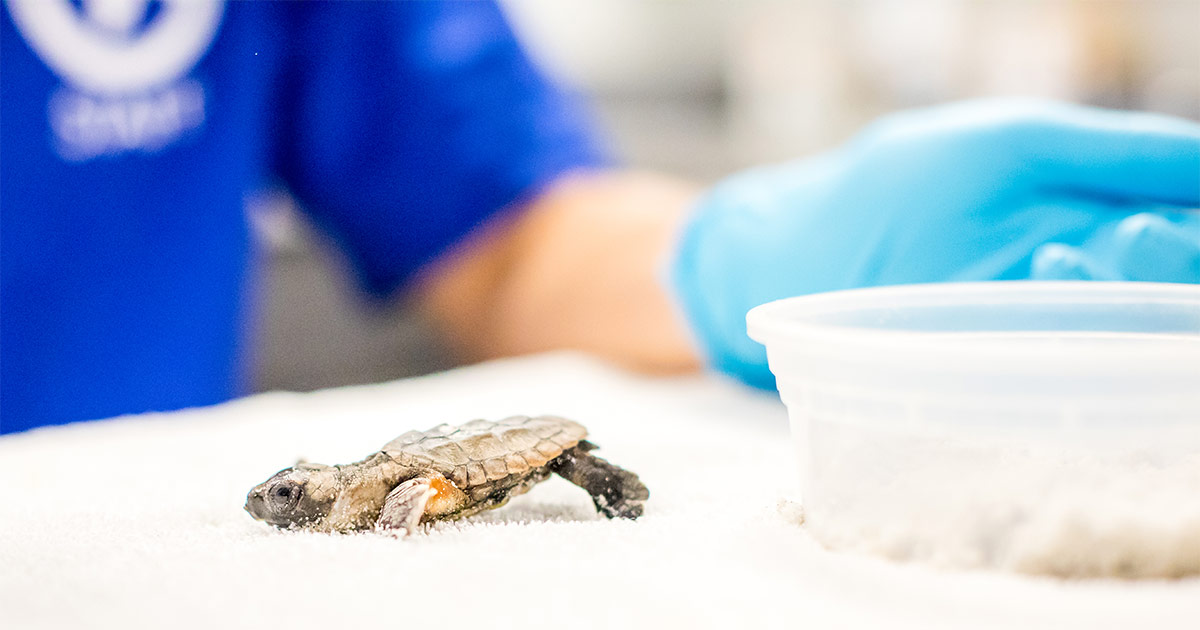 ---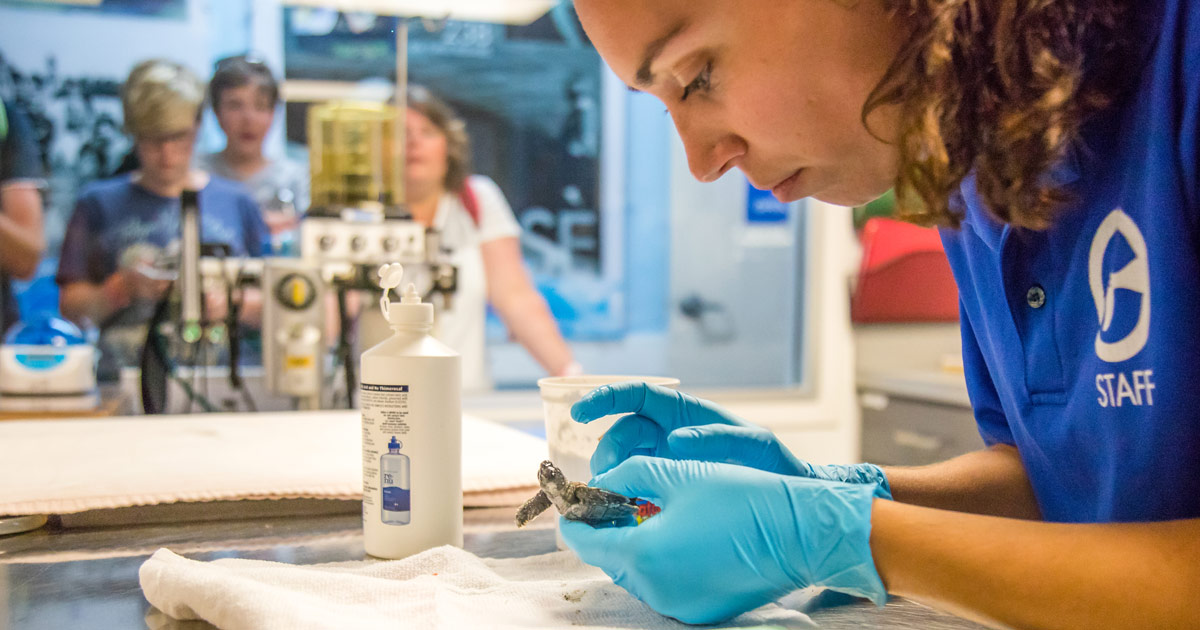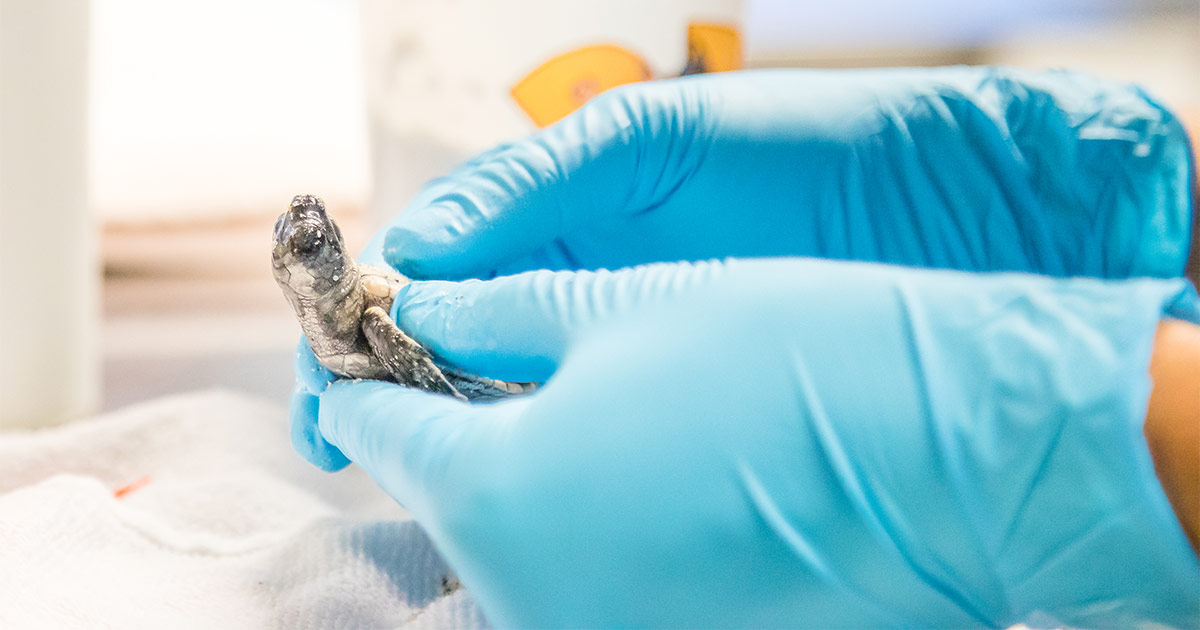 ---
All marine turtle footage taken in Florida was obtained with the approval of the U.S. Fish and Wildlife Service and the Florida Fish and Wildlife Conservation Commission (FWC) under conditions not harmful to marine turtles. Footage was acquired while conducting authorized conservation activities pursuant to FWC MTP-17-172.