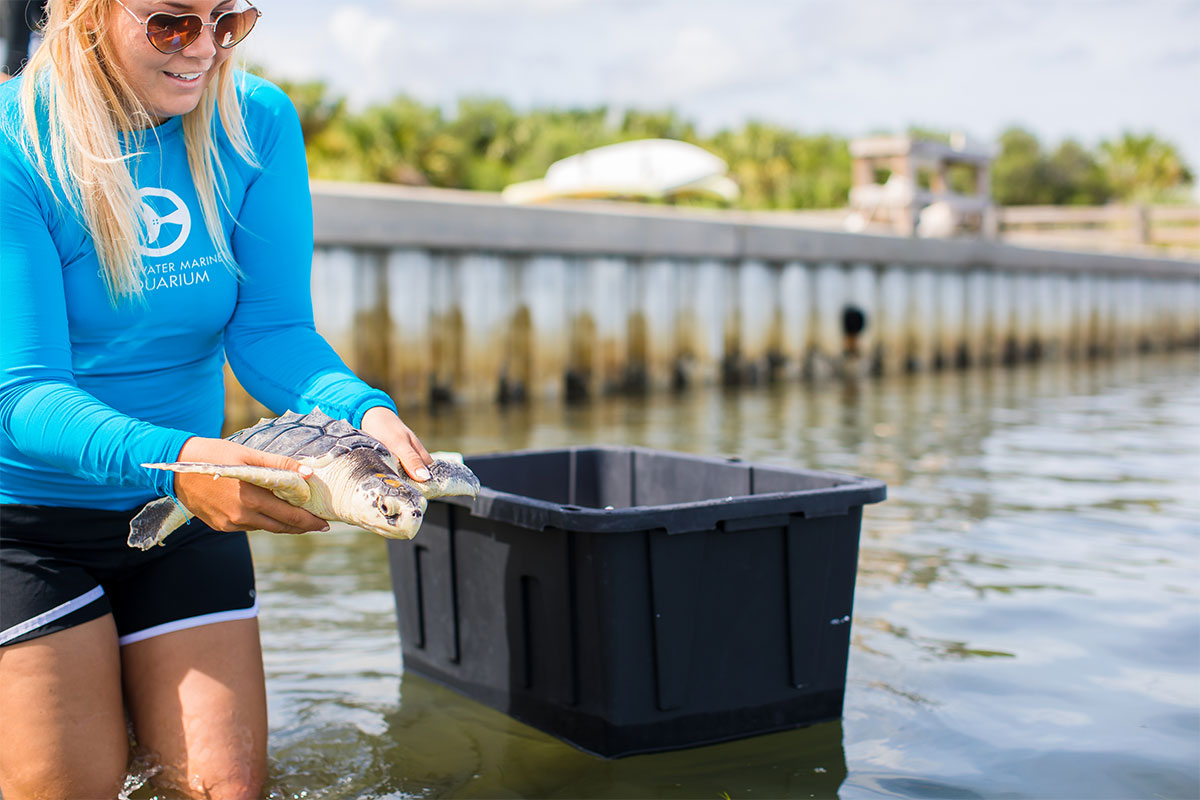 Oat Bran
Juvenile, Kemp's ridley
(Lepidochelys kempii)
Release Date

August 24, 2017

Release Location

Honeymoon Island State Park
Oat Bran, a juvenile Kemp's ridley sea turtle, was brought to Clearwater Marine Aquarium on May 6, 2017. He was hooked by a local fisherman off of Pier 60 in Clearwater Beach, Florida. After multiple attempts to remove the hook and line with an endoscope, we had to surgically remove the very large hook from Oat Bran, a very small (3 lb) turtle. This left Oat Bran with a large incision on the underside of his neck. Daily vinegar flush and wound care were given.
During his stay here, Oat Bran received vitamins, antibiotics and was on Total Parenteral Nutrition (TPN) until his esophagus fully healed. We could not introduce solid food until this was healed as to not infect his wound. Oat Bran spent his healing day in a smaller "kiddie pool" until he regained his strength and we could move him to deep water.
Oat Bran quickly became stronger, eating his silverside fish with full force. Oat Bran was cleared for release by our veterinary staff and FWC and then released at Honeymoon Island State Park on August 24, 2017.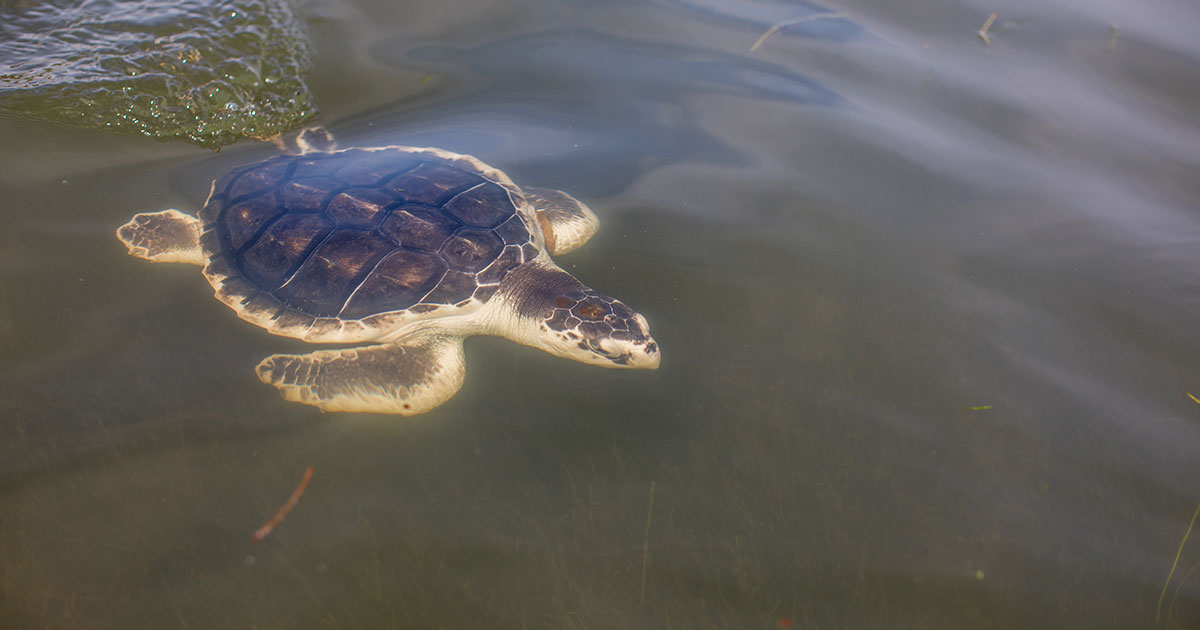 Learn how you can help save sea turtles like Oat Bran from fishing gear injuries.
---
All marine turtle footage taken in Florida was obtained with the approval of the U.S. Fish and Wildlife Service and the Florida Fish and Wildlife Conservation Commission (FWC) under conditions not harmful to marine turtles. Footage was acquired while conducting authorized conservation activities pursuant to FWC MTP-17-172.