Waffle Crisp
Sub-adult, Loggerhead
(Caretta caretta)
Release Date

August 22, 2017
On May 26, 2017, a sub-adult loggerhead sea turtle, named Waffle Crisp, was found floating offshore of Homosassa in Citrus County, Florida. She was emaciated, lethargic, and had a large amount of epibiota (algae and barnacle) growth on her carapace (shell). She was immediately brought into CMA for triage and care. Along with being malnourished and underweight, excess air was found and carefully extracted from her coelomic cavity, which is the main body cavity containing the digestive tract and other organs. Air can become trapped in this cavity for a variety reasons, like internal injuries and leakages.
Endangered Loggerhead Sea Turtle Rehabilitated and Released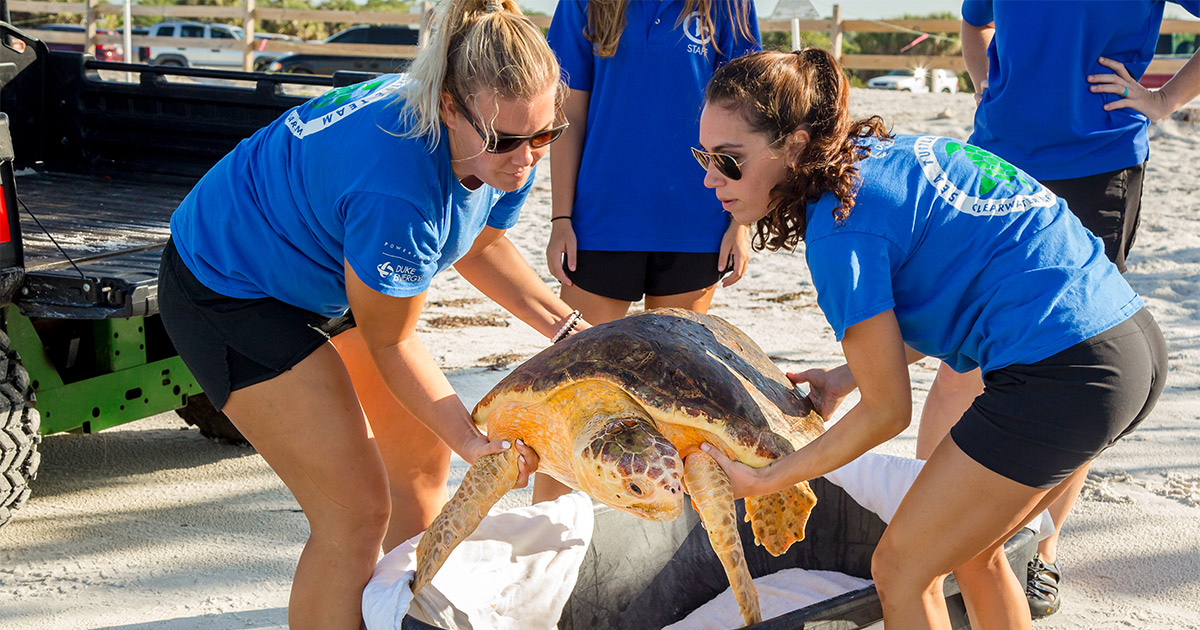 Following triage, Waffle Crisp was started on a daily regimen of glucose checks, fluids, antibiotics, and Total Parenteral Nutrition (TPN) – a type of fluid given into the turtle's vein that supplies all necessary nutrients to survive, common when a patient will not eat on their own. With these daily treatments, Waffle Crisp's health slowly began to improve, and she was soon spending time in our rehab pools and being offered a steadily increasing diet. Eventually the TPN and other medications were discontinued, and Waffle Crisp gained weight, was healthy and cleared for release by our veterinarian and the Florida Fish and Wildlife Conservation Commission (FWC).
"The level of care our turtle rehabilitation team provides for these animals is incredible," says David Yates, CEO of Clearwater Marine Aquarium. "The support from our donors and guests is essential in maintaining the advanced equipment needed to save turtles like Waffle Crisp."
Waffle Crisp was released at Honeymoon Island State Park, on August 22, after spending 89 days in rehab. We wish her the best back home in the ocean!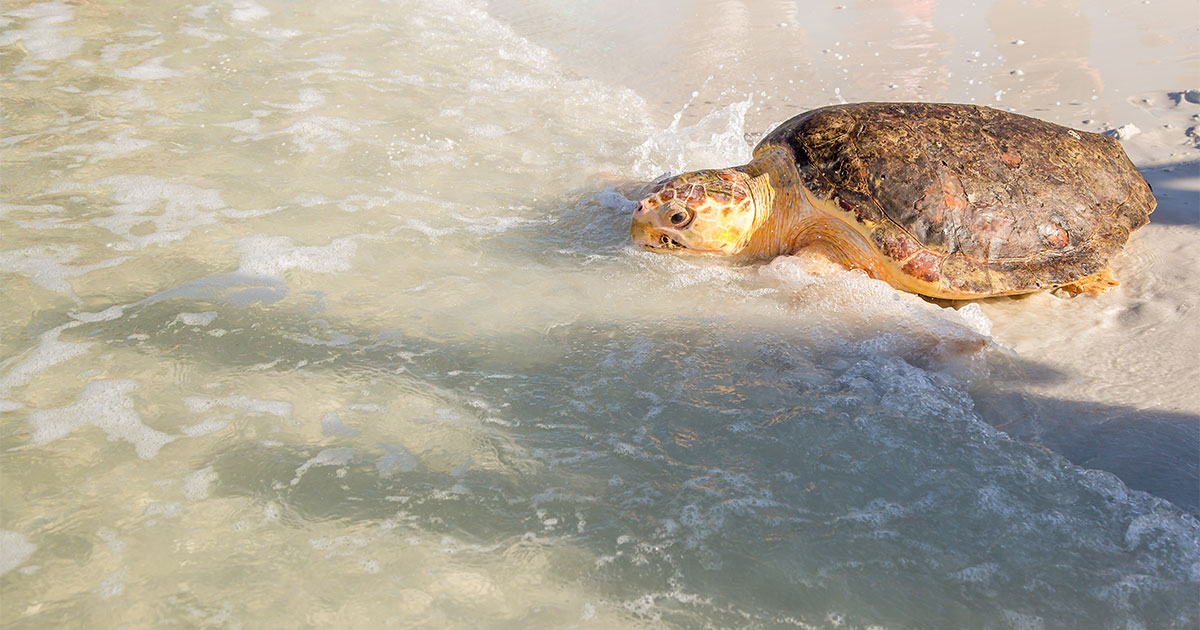 ---
All marine turtle footage taken in Florida was obtained with the approval of the U.S. Fish and Wildlife Service and the Florida Fish and Wildlife Conservation Commission (FWC) under conditions not harmful to marine turtles. Footage was acquired while conducting authorized conservation activities pursuant to FWC MTP-17-172.