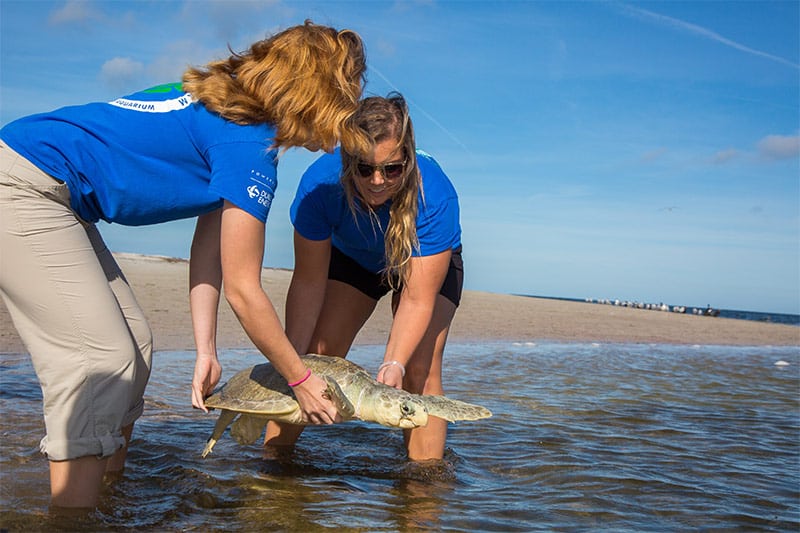 ---
Iris
Sub-Adult, Kemp's ridley
(Lepidochelys kempii)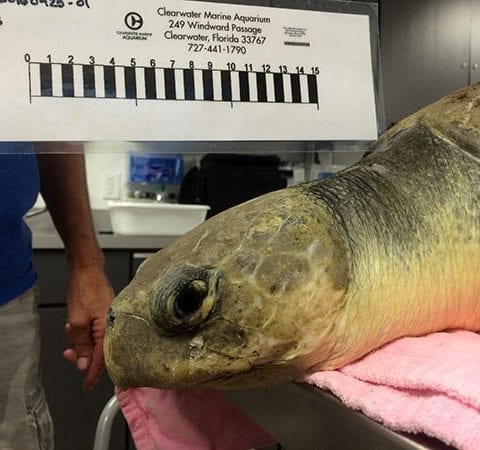 Date Found

September 25, 2016

Date Released

January 4, 2017
Crab Trap and Boat Strike Victim
Iris is a sub-adult Kemp's ridley sea turtle that came to CMA on September 25, 2016. She was found entangled in a crab trap in Chassahowitzka River that affected her front left flipper and her neck. She also arrived with an old boat strike injury that removed part of her upper jaw.
Quick Recovery With Cold Laser Therapy
She was given a series of vitamin and antibiotic injections as well as regular glucose checks and fluids. X-rays were taken and there were no obvious fractures found where the crab trap had once been. We immediately started cold laser therapy on her wounds daily to speed up the healing process. She swam test great and was able to start eating solid food rather quickly.
With regular wound care and laser treatments on her neck and front flipper Iris had a fairly quick turnaround based on her injuries. She was cleared for release by Dr. Marquardt and released at Fred Howard Park on Jan. 4, 2017.
We wish her well out in the big blue!
---
Watch the sea turtle release as it happened on Facebook live