Special K
Sub-Adult, Kemp's Ridley
(Lepidochelys kempii)
Release Date

December 21, 2017

Release Location

Honeymoon Island State Park
Special K was brought to Clearwater Marine Aquarium (CMA) on May 19, 2017, with large fibropapilloma (paps) tumors on both front flippers and smaller ones on all of the flippers. The Kemp's ridley sea turtle was originally found by the Coastal Marine Education and Research Academy (CMERA) during a research trip near Anclote Key.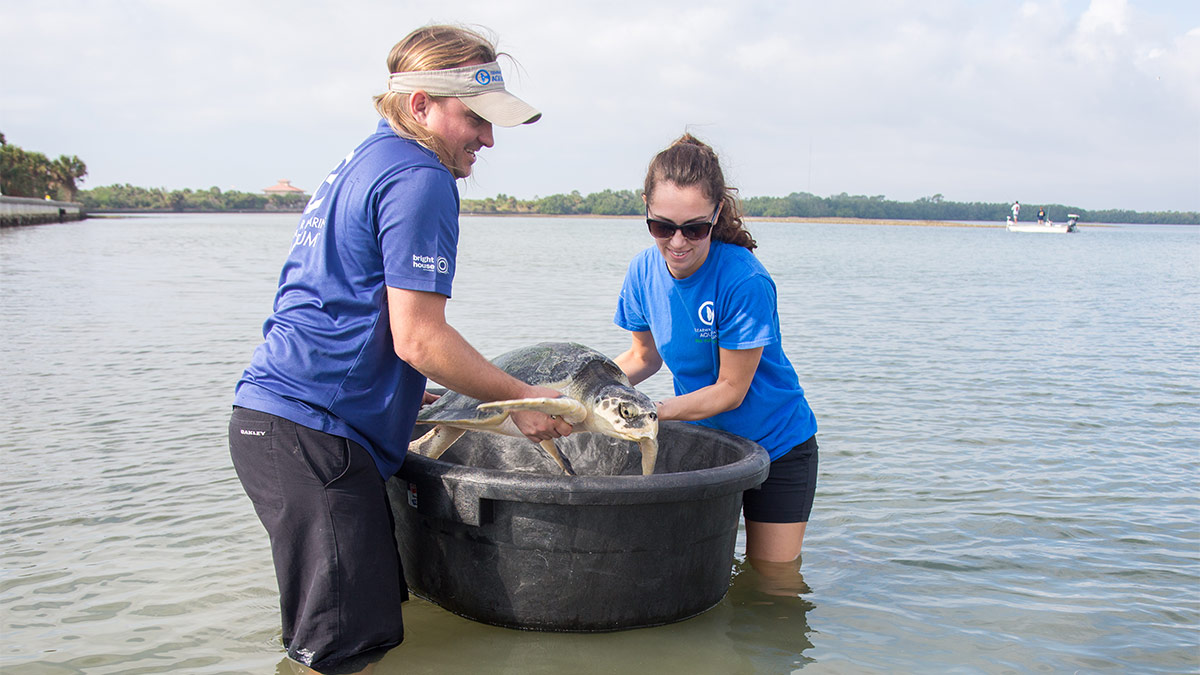 Rare Kemp's Ridley with Fibropapilloma Tumors
While paps has been found in all species around the world it is most commonly found in green sea turtles. We believe this was the first Kemp's ridley species treated here at CMA with the virus. In June we successfully removed all the tumors and our Veterinarian Team along with Florida Fish and Wildlife Conservation Commission (FWC) have cleared Special K for release. The sea turtle was released at the Honeymoon Island Ranger Station on Dec. 21, 2017, the same day as the Winter Solstice.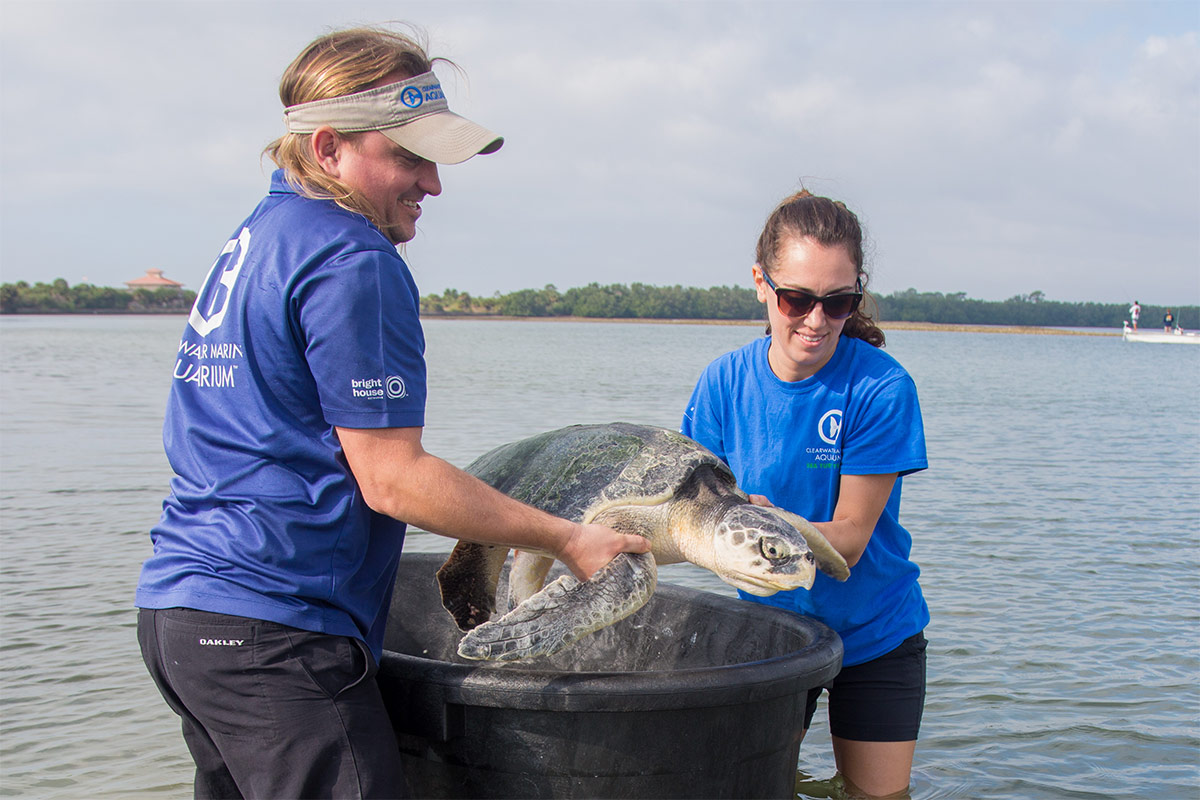 It takes our entire organization and supporters like you to make these success stories happen; please continue to support and help spread our mission to rescue, rehab and release marine life!