Dolphin Tale Stars Surprise Special Guest
The Dolphin Tale Stars will be visiting Clearwater Marine Aquarium Dec. 27-30. During their last visit to CMA the stars surprised a special young guest named Mayra Gillis.
Seven-year-old, animal lover Mayra was meeting her heroes, Winter and Hope, when the actors surprised her on the platform.
Movie stars Nathan Gamble, who plays Sawyer, and Austin Highsmith, who plays Phoebe, Winter's Animal Care Provider, joined Mayra during her interaction with the dolphins Winter and Hope.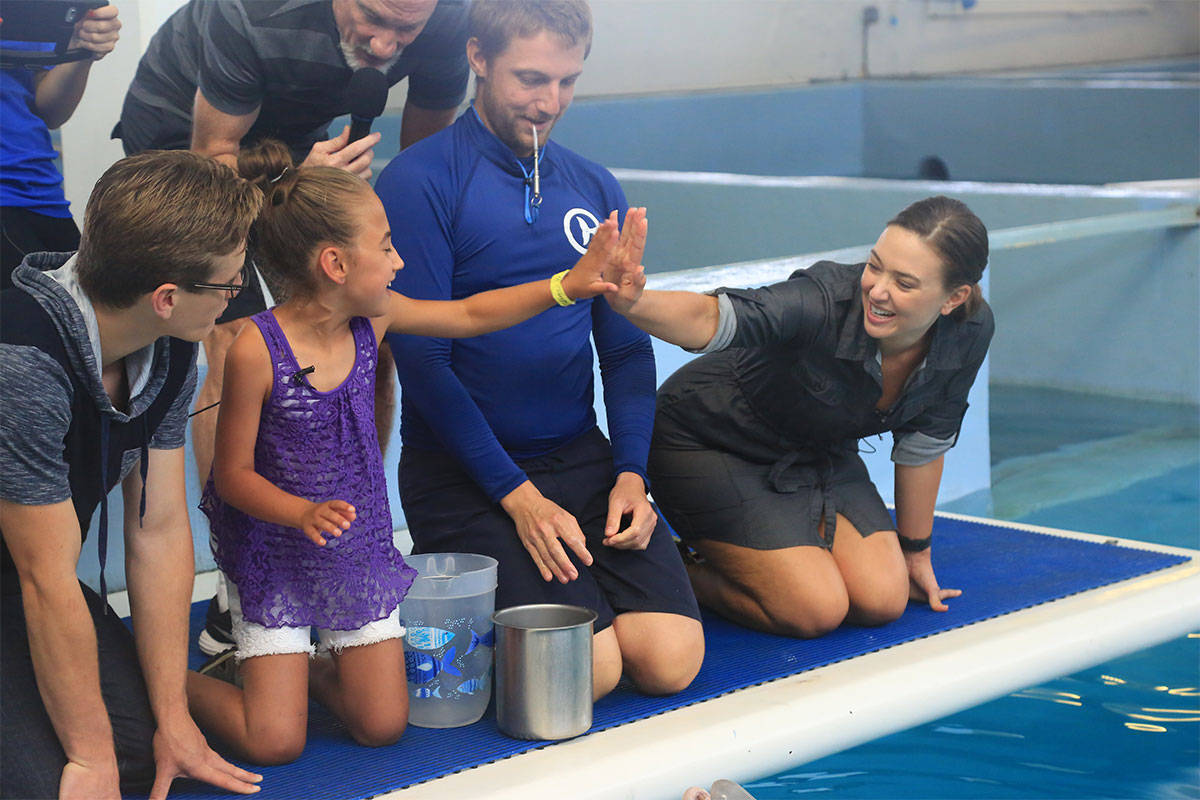 Mayra Inspired by Winter to Never Give Up
Mayra had a brain bleed when she was just two days old which has affected her mobility and fine gross motor skills and caused her to be blind in her left eye. When Mayra watched the Dolphin Tale movies it inspired her to work harder on her mobility, wear her day leg braces and her night time casts. Seeing that there is an animal that requires a prosthetic tail for physical therapy made Mayra realize that she isn't alone.
"When I saw Dolphin Tale it inspired me to do more things that I couldn't do" says Mayra. "I never give up."
Just like Winter, Mayra doesn't let her challenges stop her from doing what she loves. She stays very active and loves to go fishing, canoeing, camping, play baseball, and cheerlead – she is even able to swim now!
Jessica Gillis, Mayra's mom, is thankful for the Dolphin Tale films as they "lit Mayra up and allowed her to start pushing herself."
"Millions of kids worldwide have had their lives positively impacted by the mantra of 'If Winter Can, I Can'" says David Yates, CEO of Clearwater Marine Aquarium. "We were inspired by Mayra's attitude of never giving up and are happy she could meet Winter."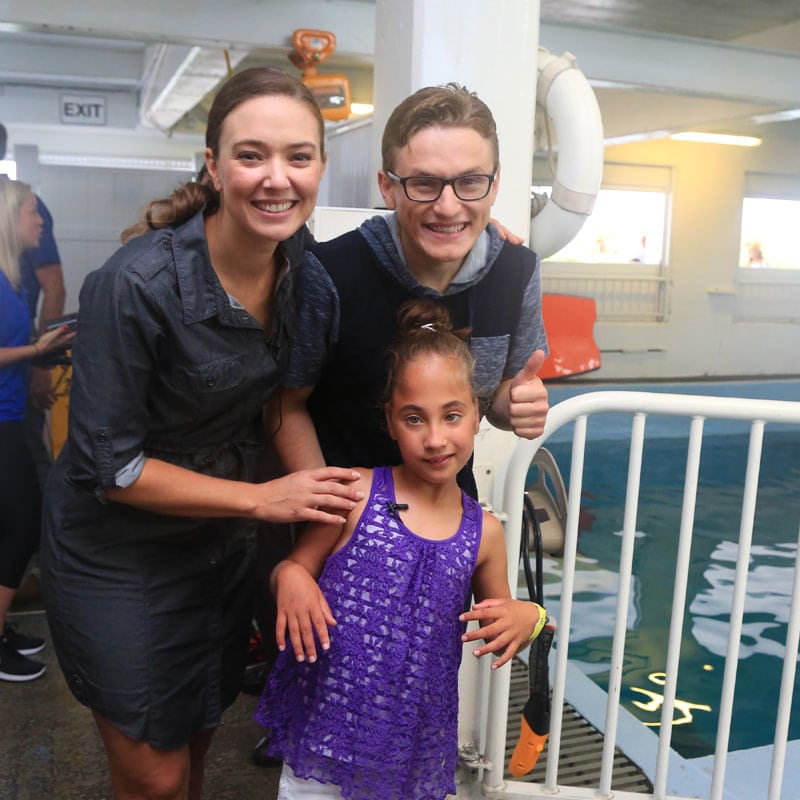 Dolphin Tale Stars Return Dec 27-30
Meet the actors, Nathan Gamble (Sawyer), Austin Highsmith (Phoebe), and Cozi Zuehlsdorff (Hazel), when they visit CMA again Dec 27-30 for autographs, photos, and Q&A sessions during their special appearances — included with your general admission ticket purchase.