Toot
Sub-adult, Loggerhead
(Caretta caretta)
Release Date

September 21, 2017

Release Location

Clearwater Beach
Toot, a sub-adult loggerhead sea turtle, came to us on June 27, 2017, found by fishermen, floating near Tierra Verde here in Pinellas County. Toot arrived at Clearwater Marine Aquarium (CMA) weighing 130 pounds, thin, lethargic and covered in epibiota (barnacles and algae). We carefully began removing the barnacles and treated the sea turtle with antibiotics, total parenteral nutrition (TPN), glucose checks and fluids. Toot quickly started eating, had increased swim time and was weaned off medication.
Toot continued to receive extensive care during rehabilitation, even throughout Hurricane Irma. A team of CMA staff remained at the aquarium during the storm with the animals, including Toot, to continue care and rehabilitation.
"Our team continues to implement our mission of rescue, rehab, and release no matter the circumstance," says David Yates, CEO of Clearwater Marine Aquarium. "Toot and the other animals at CMA continued to be provided with the utmost care during the hurricane, and we are excited to see her return to the wild."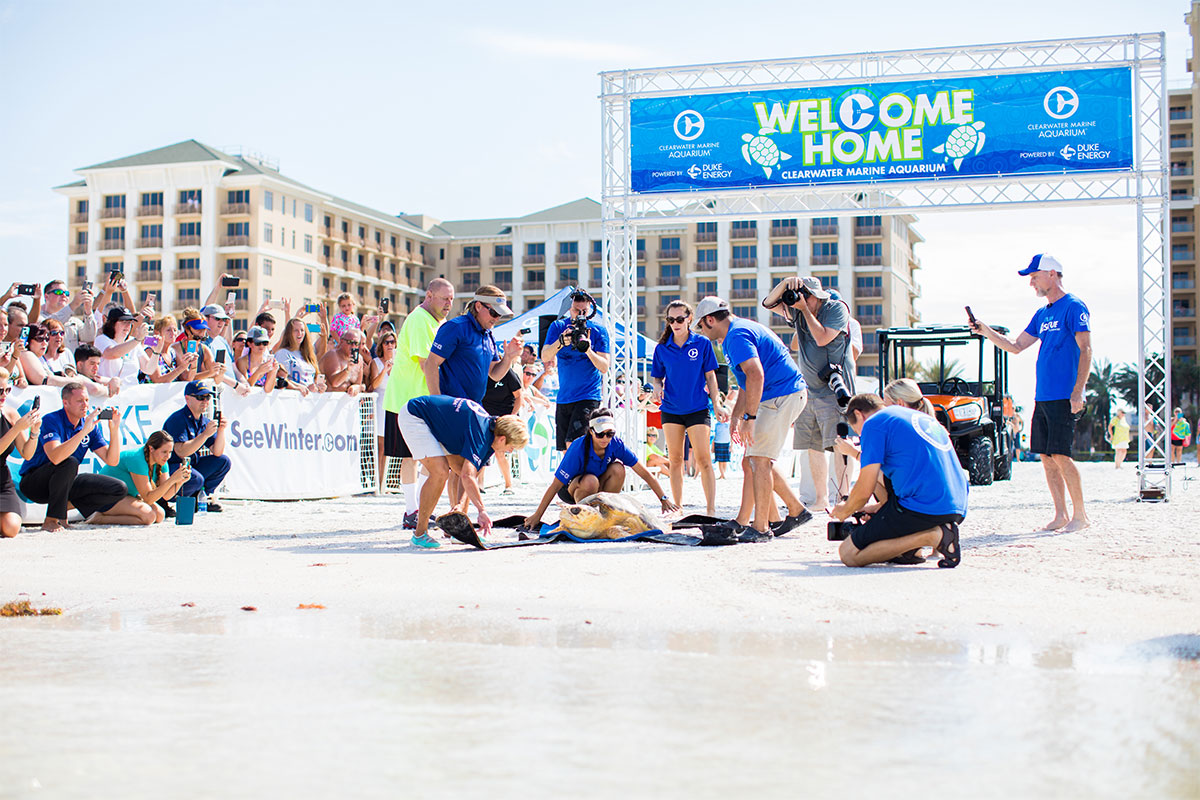 Now weighing 168 pounds, Toot was cleared for release and ready to return home. The loggerhead sea turtle, a threatened species, was released at Clearwater Beach on Thursday, Sept. 21 at 11 am.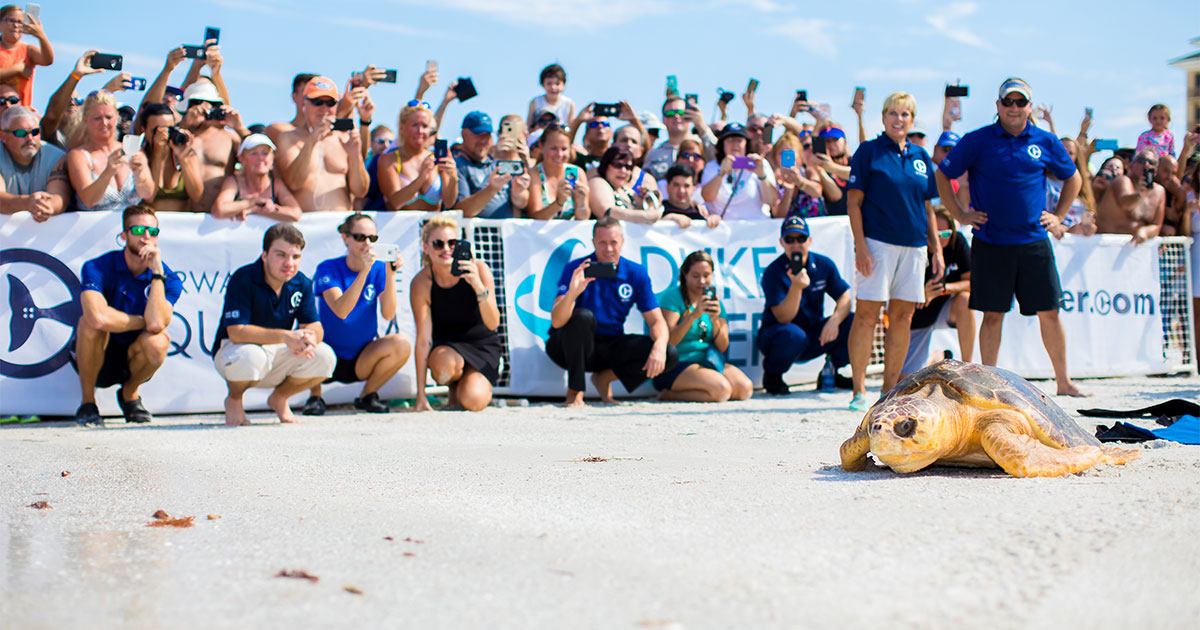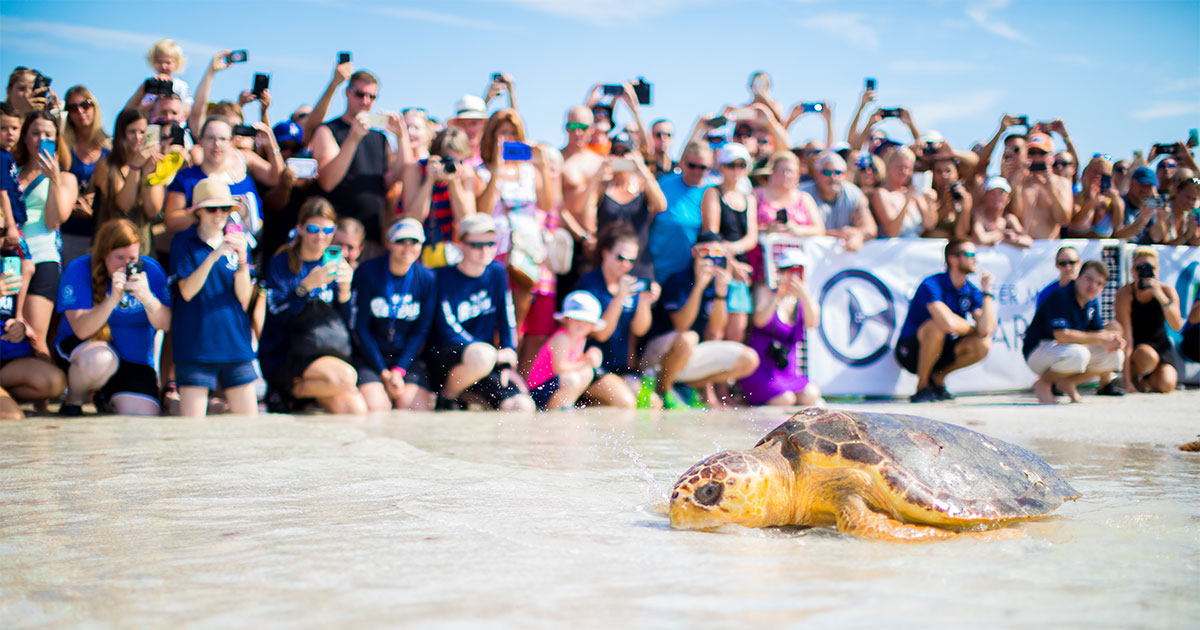 Toot is a great example of our mission in action! Without each and every one of our staff, volunteers, interns and supporters these stories could not happen. It goes beyond our Animal Care Team and Veterinary Staff. It takes our entire organization and community to fulfill the foundation of our mission. RESCUE, REHAB AND RELEASE!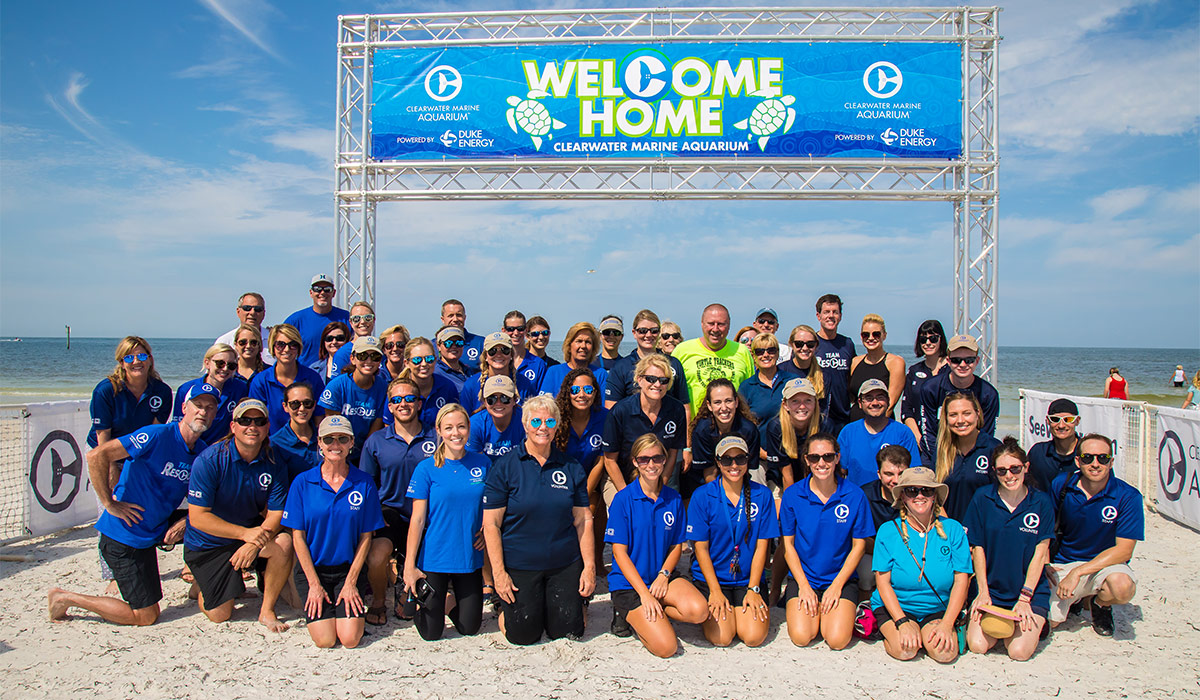 Thank you all, and good luck, TOOT!
---
All marine turtle footage taken in Florida was obtained with the approval of the U.S. Fish and Wildlife Service and the Florida Fish and Wildlife Conservation Commission (FWC) under conditions not harmful to marine turtles. Footage was acquired while conducting authorized conservation activities pursuant to FWC MTP-17-172.