Rough-toothed dolphin rescued after stranding on Longboat Key.
Clearwater, FL (March 20, 2023) – The resilient, young female rough-toothed dolphin continues to meet all rehabilitation milestones at Clearwater Marine Aquarium's Fred Howard Park Stranding Center after the animal was found stranded on Longboat Key on Feb 10.
When the dolphin arrived at Clearwater Marine Aquarium's Fred Howard Park facility, she had a mild infection that's been treated by CMA veterinarians. Stranding on a beach may cause mild stress to internal organs due to the weight of the animal out of water. Thanks to the supportive care and attention from CMA's dedicated animal care and veterinary team, this dolphin is now swimming on her own and eating well.
As part of the process to review whether an animal can be released and survive in the wild, the rough-toothed dolphin was given a hearing test on March 9 by experts from the National Marine Mammal Foundation under the direction of National Marine Fisheries Service (NMFS). Based on the hearing test, this dolphin is effectively hearing impaired. Dolphins with hearing loss cannot echolocate to find food or avoid predators, which is essential to their survival in the wild. Hearing deficits have been frequently found in stranded dolphins, especially the rough-toothed dolphin species for unknown reasons. Due to this hearing deficit, NMFS has officially determined that this dolphin will be non-releasable and recommends that she be placed at a facility with the same species.
CMA's devoted animal care team and volunteers will continue to provide care for the dolphin at the Fred Howard Park Stranding Center until NMFS identifies a final placement location.
Activities conducted under a Stranding Agreement between CMA and the NMFS Southeast Region under the authority of Section 112c of the Marine Mammal Protection Act.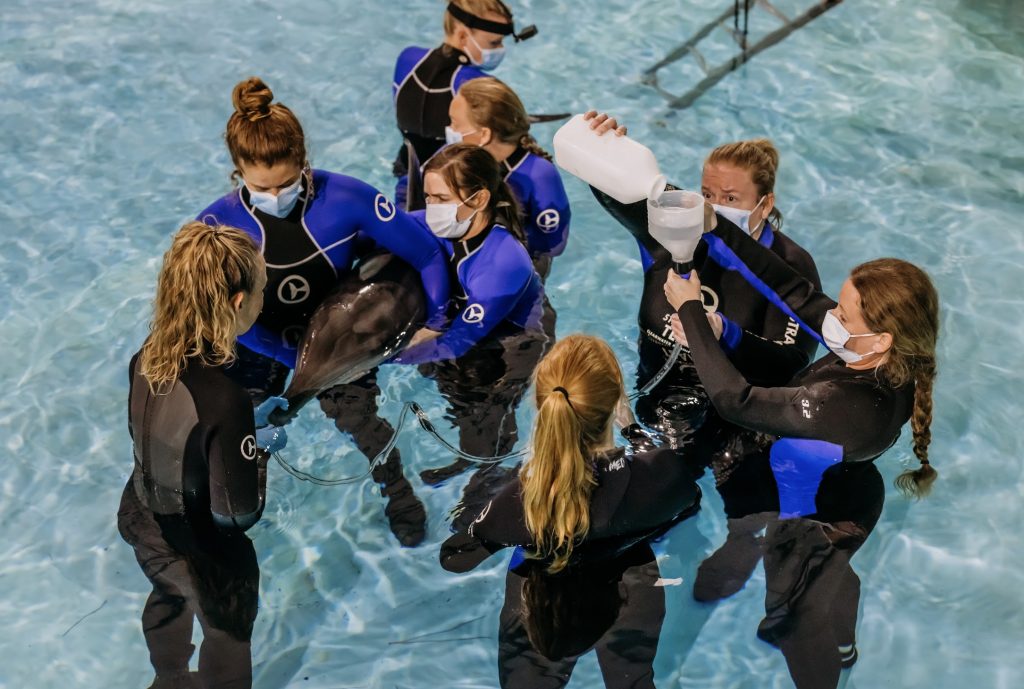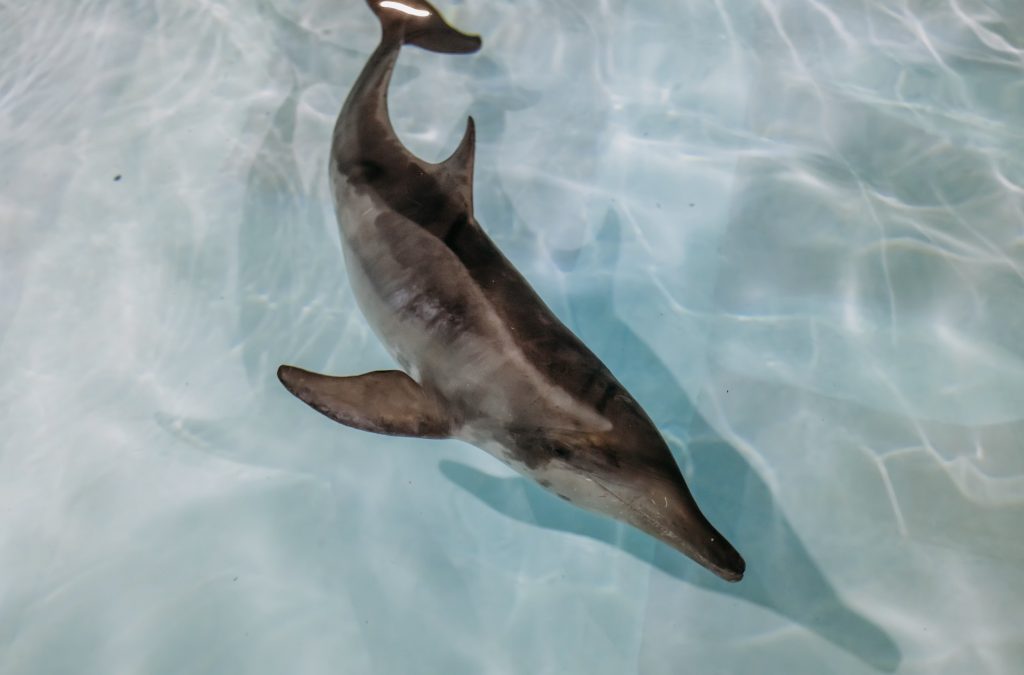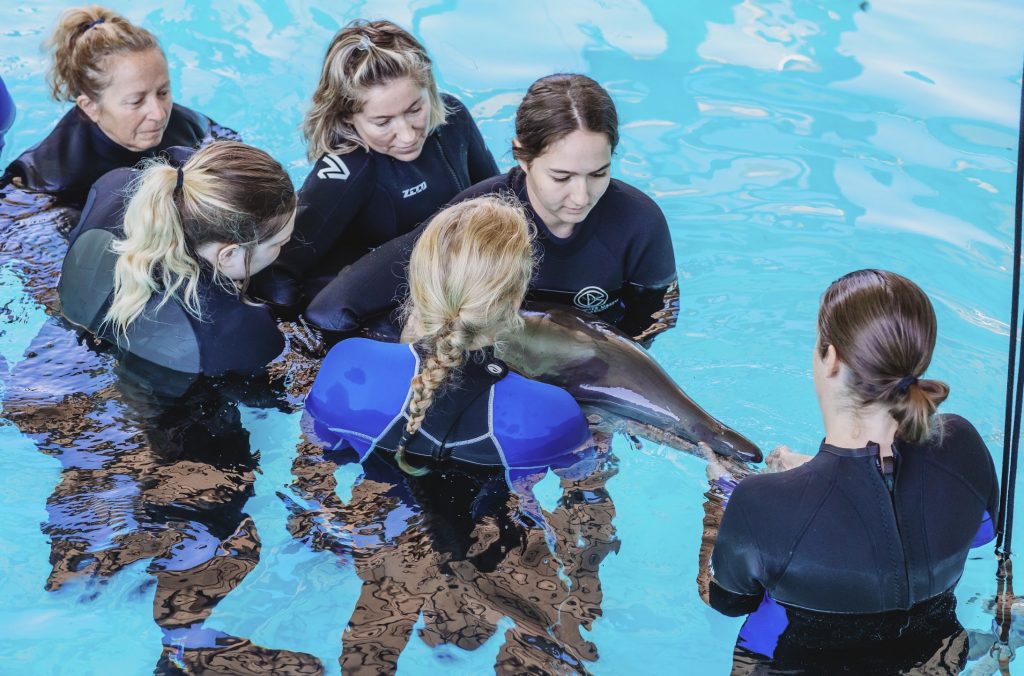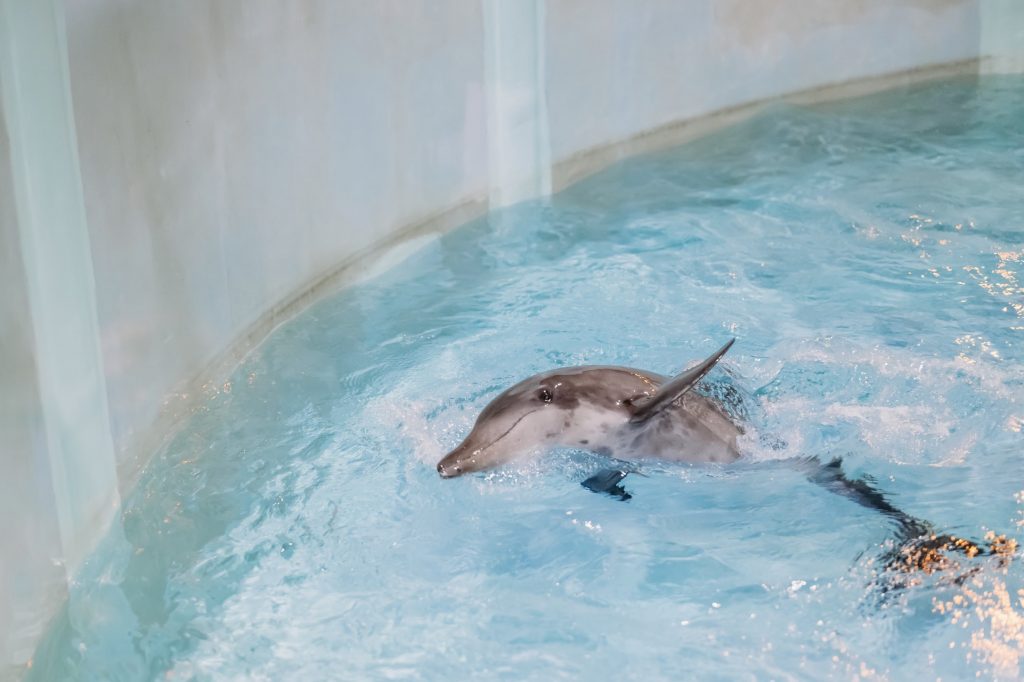 MEDIA CONTACT Andrea Alava, 813-453-8162, Clearwater Marine Aquarium, media@cmaquarium.org.
###
About Clearwater Marine Aquarium

Clearwater Marine Aquarium (CMA) is a 501(c)(3) nonprofit working marine rescue center dedicated to inspiring the human spirit through leadership in education, research, rescue, rehabilitation and release. With a mission to preserve the environment and its marine life, CMA is home to rescued dolphins, sea turtles, river otters, stingrays, a nurse shark and more. Through Clearwater Marine Aquarium Research Institute, CMA conducts important global research focused on protecting manatees, North Atlantic right whales and sea turtles. Major motion picture Dolphin Tale (2011) and its sequel Dolphin Tale 2 (2014) features the true stories of rescued resident dolphins Winter and Hope, inspiring millions around the world. The mission and potential to change people's lives differentiates Clearwater Marine Aquarium from any other aquarium in the world.
© 2023 Clearwater Marine Aquarium | 249 Windward Passage, Clearwater, FL 33767 | 727-445-1139 | 727-441-1790 | mission.cmaquarium.org | cmaquarium.org

We believe in preserving our environment while inspiring the human spirit through leadership in the rescue, rehabilitation, and release of marine life; environmental education; research; and conservation.
A Florida non-profit 501(c)(3) organization