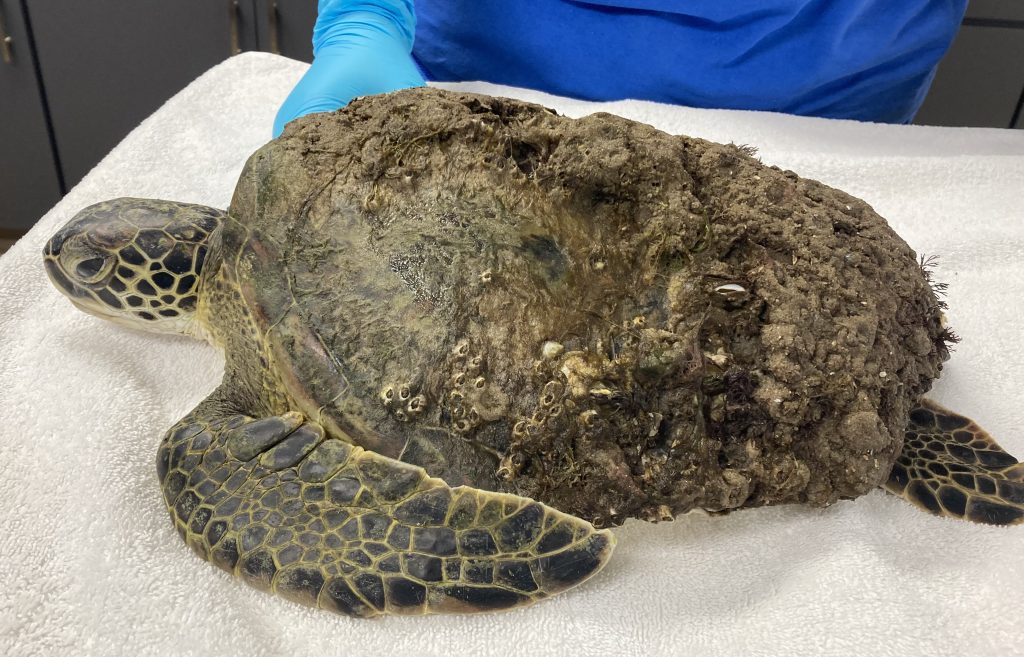 Mesa Verde
Green, Juvenile
(Chelonia mydas)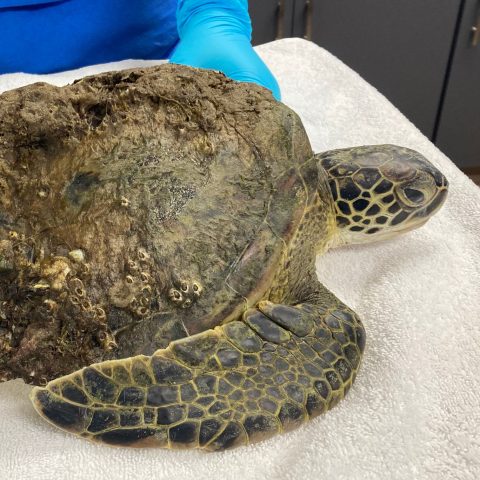 Patient Status

Current

Date Found

March 9, 2023
Location

Near Cedar Key; Levy County
Reason for Rescue

Floating
Initial Assessment
Weight

3.6 kg (7.9 lbs)

SCL (Straight Carapace Length)

29.8 cm

Exam Findings

Heavy load of epibiota on carapace. Minor fibropapilloma tumors present.

Initial Treatment

Vitamin injections, fluids, and antibiotics.
Mesa Verde's Story
Mesa Verde is a juvenile green sea turtle who was found floating near Cedar Key on March 9. Mesa is underweight and covered in a large amount of epibiota that includes algae, barnacles, and sea squirts. Mesa also has a minor case of fibropapilloma tumors with a small tumor on one eye. Mesa's initial treatment plan consists of vitamin injection, fluids, and antibiotics.
INTERESTING FACT: Mesa Verde is named after Mesa Verde National Park in Colorado, USA.
Treatment Updates
3.11.23

Mesa Verde was swim tested for the first time. Due to their floating behaviors, Mesa was placed in a shallow kiddie pool. Offered food for the first time and showed interest!

3.15.23

Mesa is able to be in a kiddie pool all day and overnight!

3.16.23

We are starting to incorporate daily deep water time! Mesa is doing well!

3.19.23

Mesa is able to be in deep water all day and overnight!

3.22.23

Mesa has been started officially on a diet and is eating well!

3.31.23

Mesa is continuing to do well, we have increased their diet!

4.14.23

Mesa's carapace was cleaned again at their routine exam this week and is healing well! Mesa is gaining weight!

5.17.23

Mesa is ready for eye surgery!
---
All marine turtle footage taken in Florida was obtained with the approval of the U.S. Fish and Wildlife Service and the Florida Fish and Wildlife Conservation Commission (FWC) under conditions not harmful to marine turtles. Footage was acquired while conducting authorized conservation activities pursuant to FWC MTP-23/24-172.