Rescue, Ruffles and Release
Ruffles the rescued seahorse was released on October 25, 2018. The female lined seahorse was being monitored at Clearwater Marine Aquarium for a couple weeks after she was found washed ashore at Belleair Beach on Oct. 11. Tourists discovered the seahorse the day after Hurricane Micheal passed near the Gulf Coast of Florida. CMA believes that the stormy weather and rough tides caused the little seahorse to wash up on the beach.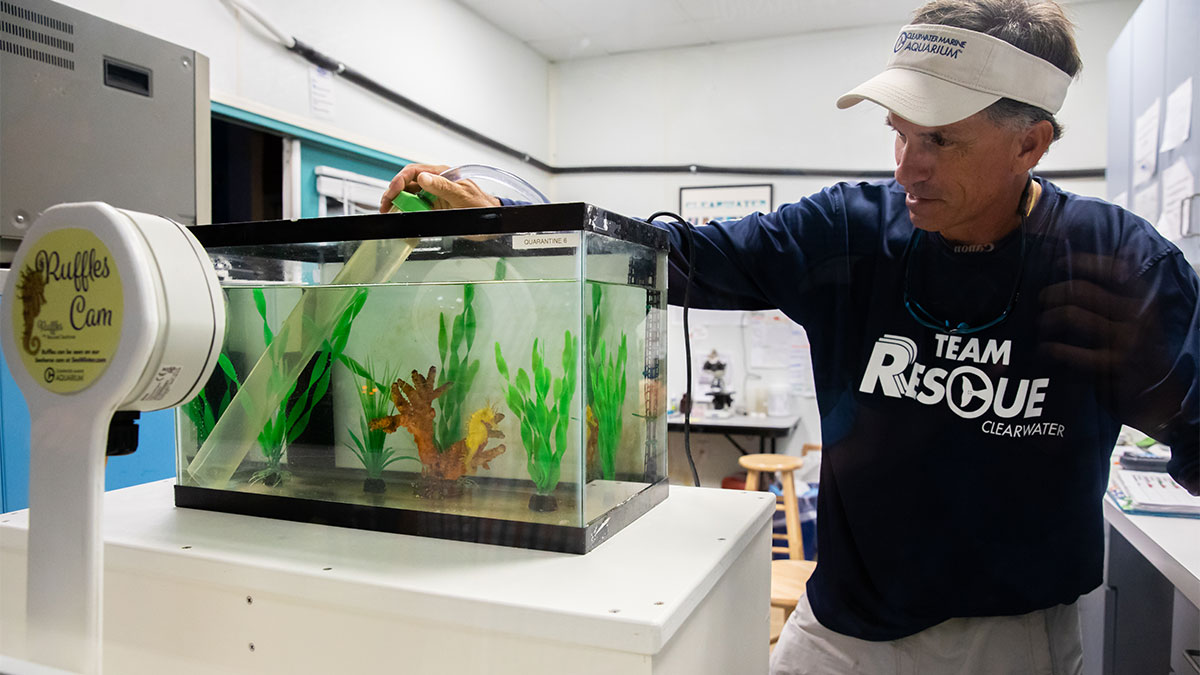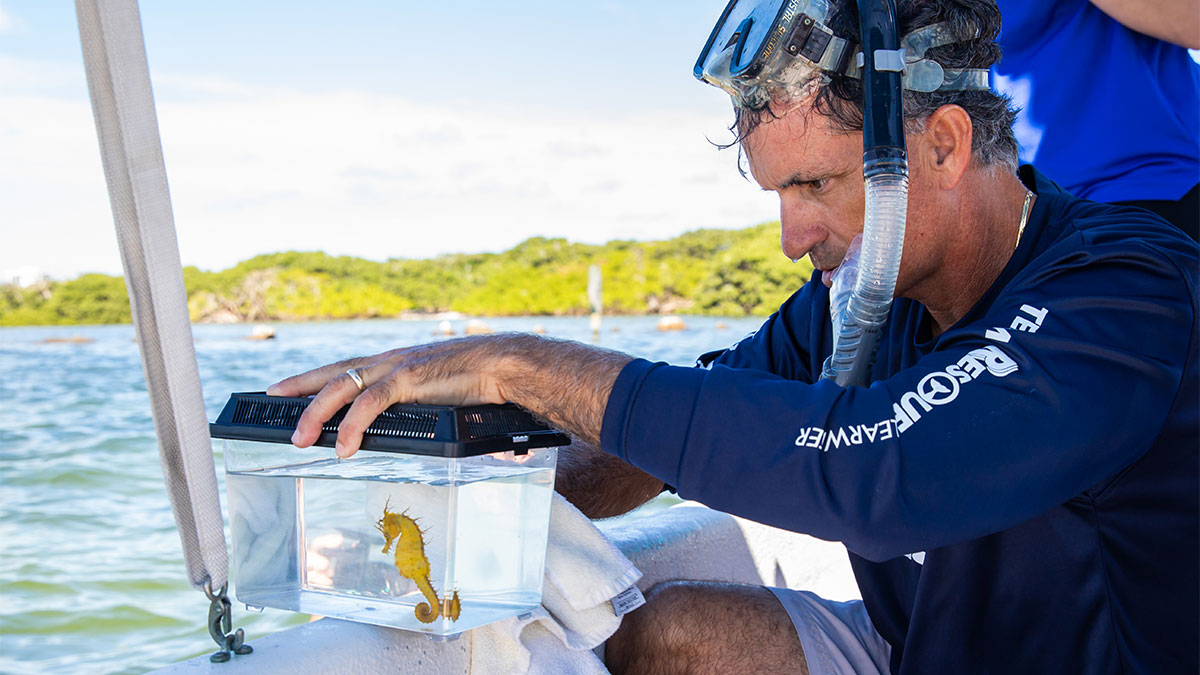 Seventh Seahorse Saved by CMA
Ruffles is the seventh seahorse that has been rescued and released by Clearwater Marine Aquarium in the past couple of years. Cheeto the lucky seahorse was rescued in 2017 after being dropped by a seagull and found by a girl who thought the orange seahorse looked like a Cheeto chip. Cheeto's story gained wide media attention and reached millions around the world, who watched the lucky seahorse recover on its live webcam. Soon after Cheeto's release, another seahorse named Funyun was rescued. Funyun required surgery due to a buoyancy problem caused by an inflated swim bladder but was also successfully released. In June 2018, Frito, the smallest seahorse rescued by CMA, was found entangled in fishing line by snorkelers. After being disentangled, the little seahorse made a quick recovery at CMA and was released. Three more seahorses arrived a month later following high winds and rough surf on the coast. All three were stabilized and released soon after in a calm seagrass bed, near the same location as Ruffles.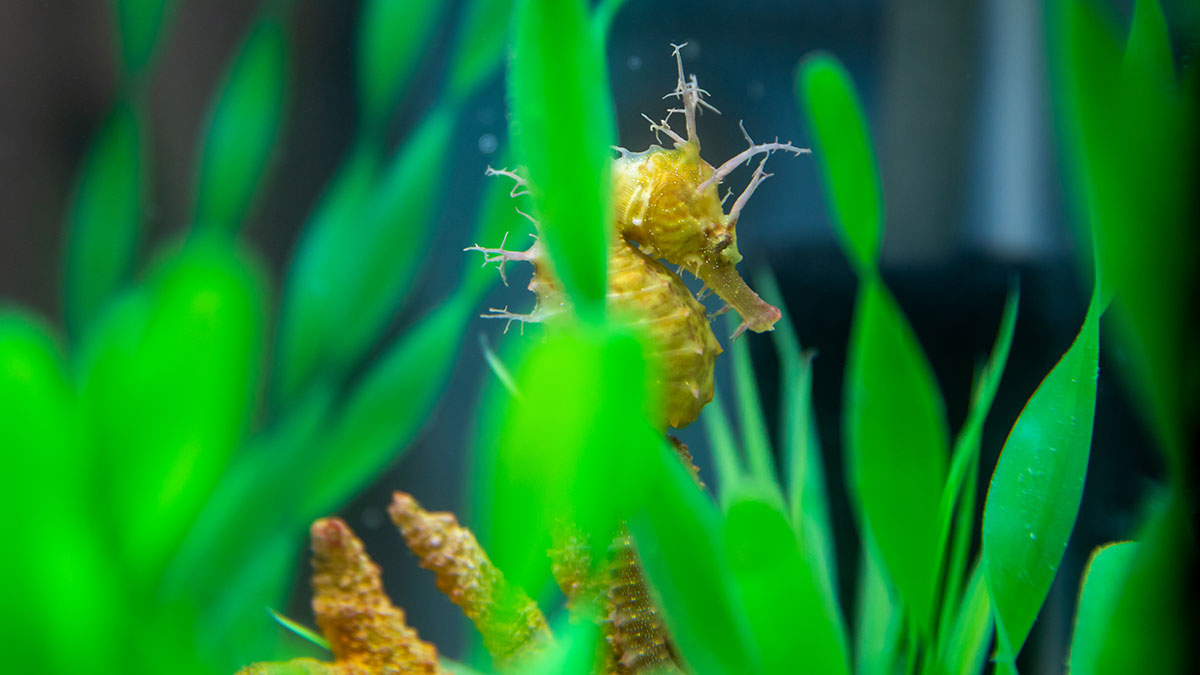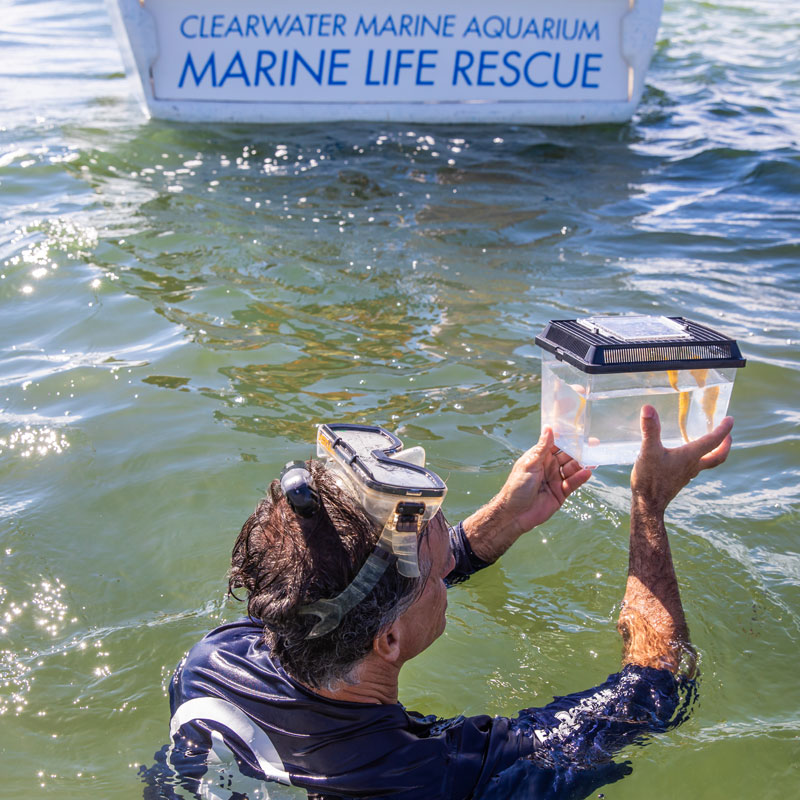 CMA transported Ruffles by boat to the ideal seahorse habitat in Clearwater Bay. The rescued seahorse was carefully returned to its natural habitat by CMA staff snorkeling over the seagrass. We are happy to see Ruffles back home in the wild, where she belongs!