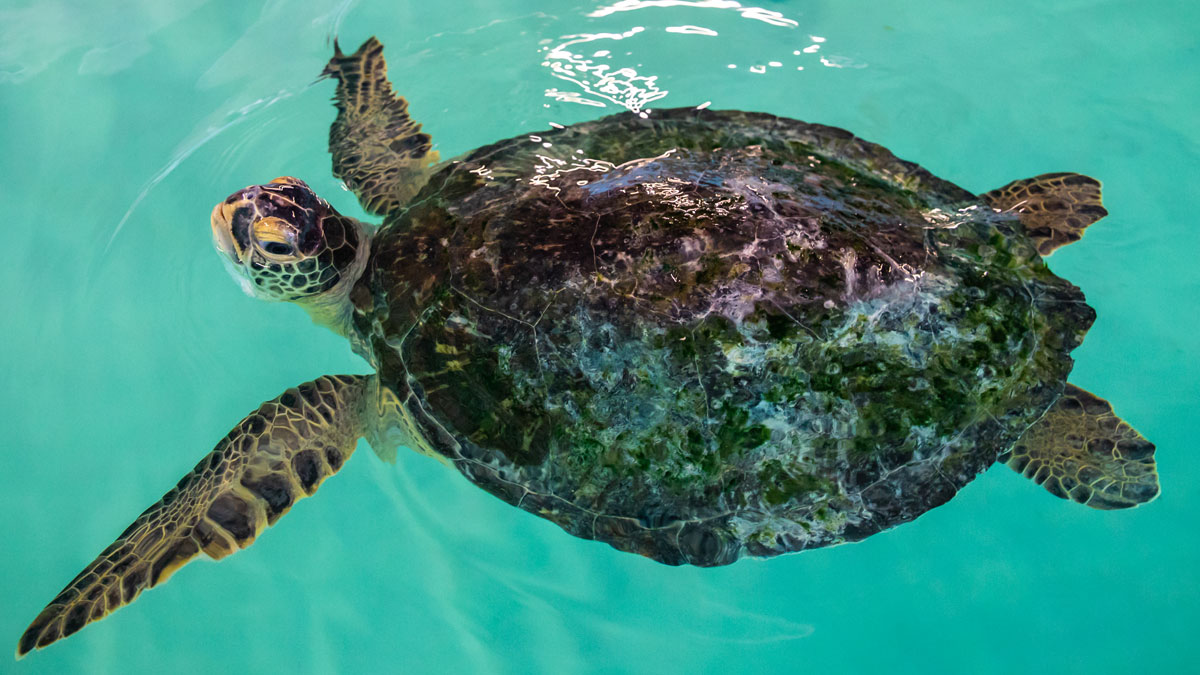 Uno
Juvenile, Green
(Chelonia mydas)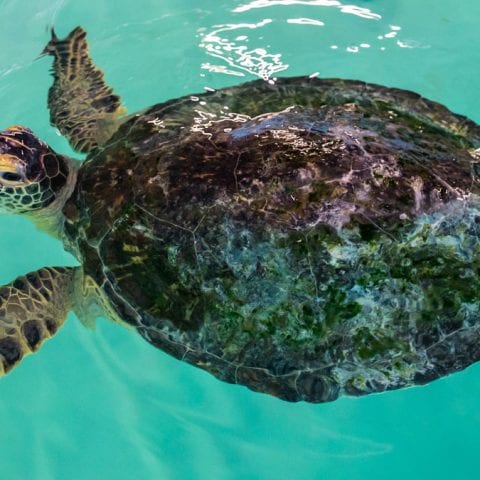 Patient Status

Released on December 13, 2018

Date Found

September 23, 2018

Location

New Port Richey; Pasco County

Reason for Rescue

Found floating
Triage
WEIGHT

14.54 kg (32 lbs)

SCL (STRAIGHT CARAPACE LENGTH)

49.0 cm

EXAM FINDINGS

Active and good body condition. Several fibropapilloma tumors present and an old boat strike wound to shell.

INITIAL TREATMENT

Fluids, vitamin injections and antibiotics
---
Uno's Story
Uno is a juvenile green sea turtle that was found floating near New Port Richey on September 23, 2018. Uno has the fibropapilloma virus with several tumors found on body. There is also an old boat strike wound on Uno's shell, which could be the cause of his buoyancy issues. Uno was given fluids, vitamin injections, and antibiotics for initial treatment.
Naming Theme

Games
---
TREATMENT UPDATES
10.3.18

CT Scan done. Eating very well!

10.15.18

Eating and doing well, continuing to monitor buoyancy.
---
All marine turtle footage taken in Florida was obtained with the approval of the U.S. Fish and Wildlife Service and the Florida Fish and Wildlife Conservation Commission (FWC) under conditions not harmful to marine turtles. Footage was acquired while conducting authorized conservation activities pursuant to FWC MTP-18-172.