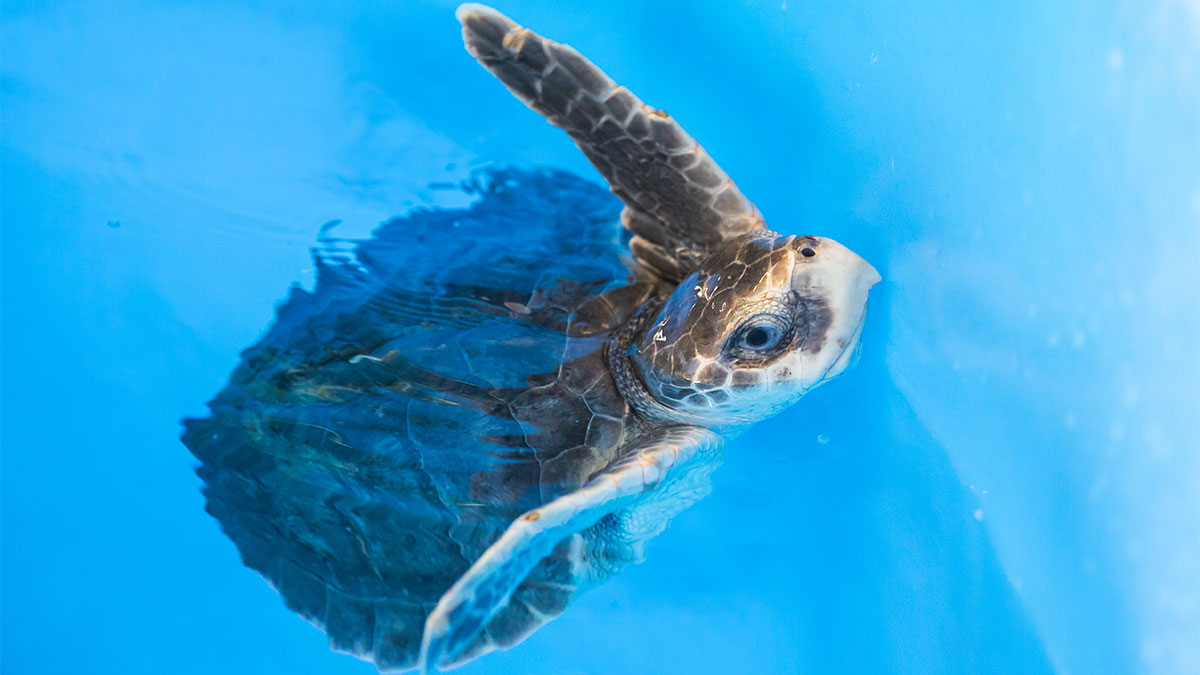 War
Juvenile, Kemp's Ridley
(Lepidochelys kempii)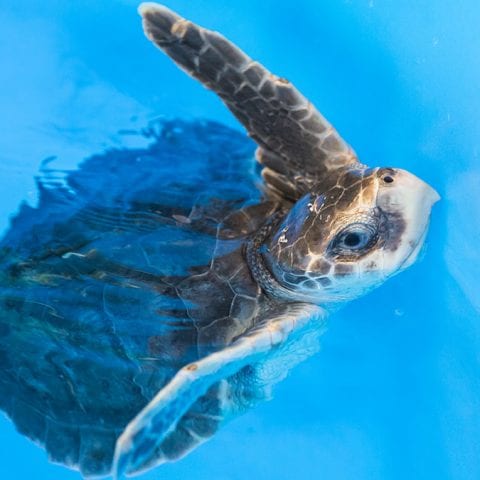 Patient Status

Date Found

September 28, 2018

Location

Fishing pier in Safety Harbor; Pinellas County

Reason for Rescue

Hook ingestion
Triage
Weight

4.2 kg (9.2 lbs)

SCL (Straight Carapace Length)

30.6 cm

Exam Findings

Quiet but alert, good body condition. Unable to remove hook with forceps.

Initial Treatment

Fluids and anti-inflammatory medication.
War's Story
War is a juvenile Kemp's ridley that was caught by a fisherman off a pier in Safety Harbor, Florida. The fisherman cut the line in hopes to be able to remove the hook, however, this actually causes the hook to be ingested more. Upon reviewing x-rays, it was determined the hook could not be removed without surgery.
To help out sea turtles like War, please contact Clearwater Marine Aquarium or your local wildlife rescue organization before removing a hook or fishing line yourself. Learn more ways to protect sea turtles with safe fishing gear tips.
NAMING THEME: Games.
Treatment Updates
10.1.18

Hook removal surgery successful.

10.19.18

Doing well and improving!

11.30.18

Doing wound care weekly on incision site to help area heal.

1.10.19

Released at Fred Howard Park!
---
All marine turtle footage taken in Florida was obtained with the approval of the U.S. Fish and Wildlife Service and the Florida Fish and Wildlife Conservation Commission (FWC) under conditions not harmful to marine turtles. Footage was acquired while conducting authorized conservation activities pursuant to FWC MTP-18-172.