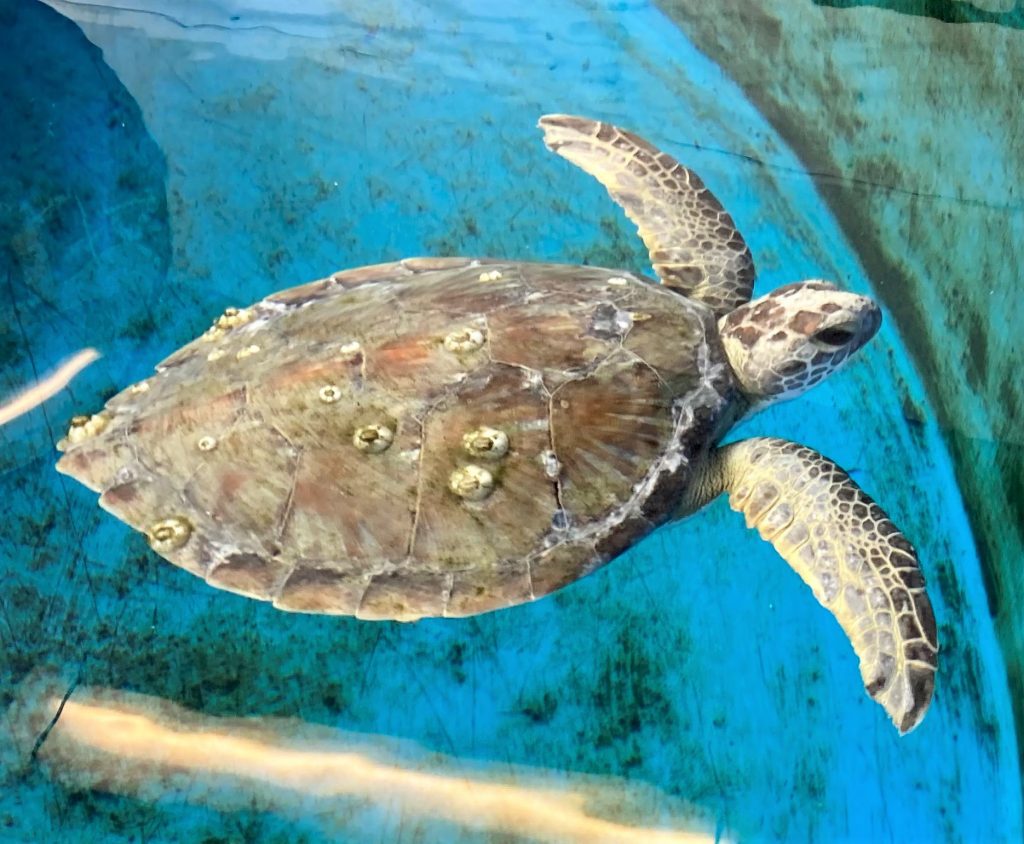 Ciabatta
Green, Juvenile
(Chelonia mydas)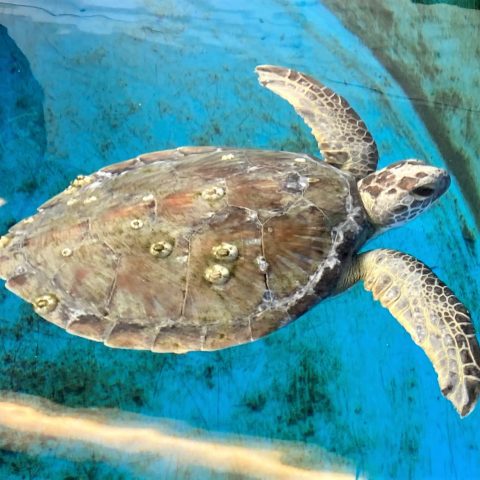 Patient Status

Released

Date Found

May 5, 2023
Location

St.Pete; Pinellas County
Reason for Rescue

Caught in net, incidental capture
Initial Assessment
Weight

1.74 kg (3.8 lbs)

SCL (Straight Carapace Length)

25.3 cm

Exam Findings

Alert, active. No obvious external injuries. Mild amount of barnacles on carapace.

Initial Treatment

Vitamins and fluids
Ciabatta's Story
Ciabatta is a juvenile green sea turtle who was accidentally captured in a net in St. Pete on May 5th. Ciabatta's intake exam showed no obvious external abnormalities. Ciabatta's initial treatment consists of vitamin injections and fluids. We are hopeful for a quick turnaround for Ciabatta!
INTERESTING FACT: Naming theme: Bread
Treatment Updates
5.6.23

Ciabatta's first test showed no concerning behaviors in water. Ciabatta is already resting on the bottom of a deep pool!

5.9.23

Ciabatta is able to be in deep water all day and overnight! Already eating well and starting on a diet!

5.17.23

Ciabatta has received a clean bill of health from our staff veterinarian!
---
All marine turtle footage taken in Florida was obtained with the approval of the U.S. Fish and Wildlife Service and the Florida Fish and Wildlife Conservation Commission (FWC) under conditions not harmful to marine turtles. Footage was acquired while conducting authorized conservation activities pursuant to FWC MTP-23/24-172.