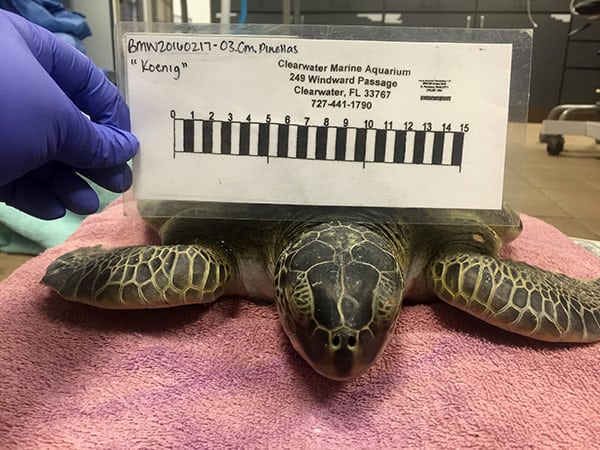 Han Solo
Juvenile, Green
(Chelonia mydas)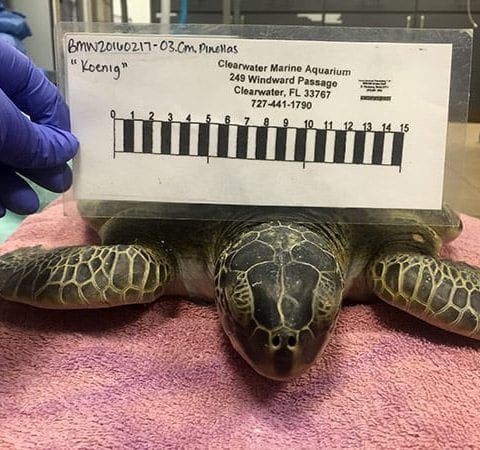 Patient Status

Date Found

February 17, 2016

Location Found

St. Petersburg, Pinellas County, FL

Reason for Rescue

Missing posterior portion of carapace and Fibropapillomatosis tumors present
TRIAGE
Weight

5.19 kg

SCL (Straight Carapace Length)

33.4 cm

Exam Findings

Flipper tag on right front flipper, missing posterior portion of carapace. Large collection of barnacles on the carapace. Missing tail and cloaca, exposing cloaca causing uncontrollable defecation.

Initial Treatment

Received vitamins, antibiotics, hydration, and TPN (total parenteral nutrition is a method of feeding that bypasses the gastrointestinal tract)
---
HAN SOLO'S STORY
(In a galaxy far, far away…) Han Solo is a juvenile green sea turtle that was found on February 17, 2016, in St. Petersburg, FL. Han Solo was found with a portion of its back carapace along with his tail and cloaca missing. With an unprotected cloaca, Han Solo is subject to uncontrollable defecation. Additionally, Han was also found to be afflicted by fibropapillomatosis (FP).
FP is a virus that primarily affects green sea turtles, causing cauliflower-like tumors to grow on the soft tissues of a turtle's body (flippers, tail, eyes, etc.). While the cause of FP is still unknown, we can help keep turtles healthy by keeping our beaches and oceans clean!
FUN FACT: Han Solo is a repeat offender. This isn't the first time he's stranded and been cared for at Clearwater Marine Aquarium. Upon intake he was named "Koenig" after a Swedish car manufacturer to fit in with our car naming theme at the time.
---
TREATMENT UPDATES
2.18.16

Tested to check swimming ability – floats and swims calmly

3.16.16

Caudal wounds healing nicely!

6.29.16

Began pap removal surgeries and healing time

1.12.17

Finished pap removal surgeries and healing time

1.19.17

After successful surgeries to remove Han Solo's tumors and 337 days in rehab, he has been released back into the ocean at Honeymoon Island!