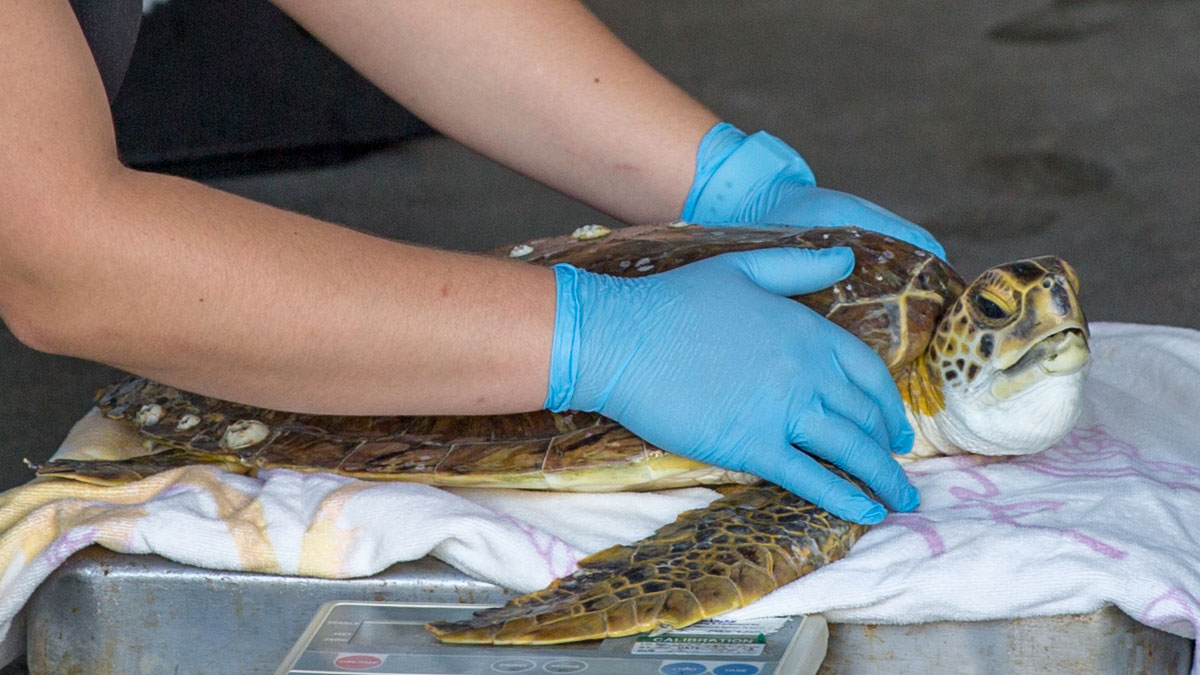 Nacho
Juvenile, Green
(Chelonia mydas)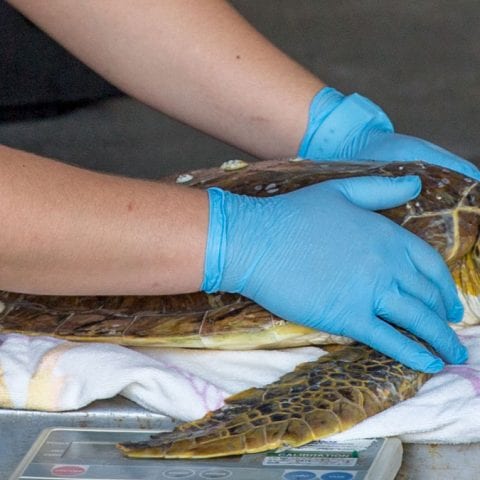 Patient Status

Current

Date Found

April 11, 2018

Location Found

Daytona Beach Shores, FL

Reason for Rescue

Found on Daytona Beach Shores, encrusted with barnacles, mud, algae, abscess-like growth under right front flipper.
---
TRIAGE
Weight

7.85 kg (17.27 lbs).

SCL (Straight Carapace Length)

42.5 cm (16.73 in).

Exam Findings

Alert and responsive; white to gray areas around eyes; a large number of barnacles; one visible pap one visible pap near the insertion of the front flipper; mild edema; hypoglycemia.

Initial Treatment

Received fluids, antibiotics, and vitamins.
---
NACHO'S STORY
Nacho, a juvenile green sea turtle, was found on April 11, 2018, in Daytona, Florida lethargic, underweight, and encrusted in barnacles. The sea turtle was transferred to Clearwater Marine Aquarium facilities for treatment. It was discovered that Nacho had a fibropapilloma tumor near the insertion of the front flipper in addition to the barnacles. He is currently awaiting a CT scan.
NAMING THEME: Cheese.
---
All marine turtle footage taken in Florida was obtained with the approval of the U.S. Fish and Wildlife Service and the Florida Fish and Wildlife Conservation Commission (FWC) under conditions not harmful to marine turtles. Footage was acquired while conducting authorized conservation activities pursuant to FWC MTP-18-172.