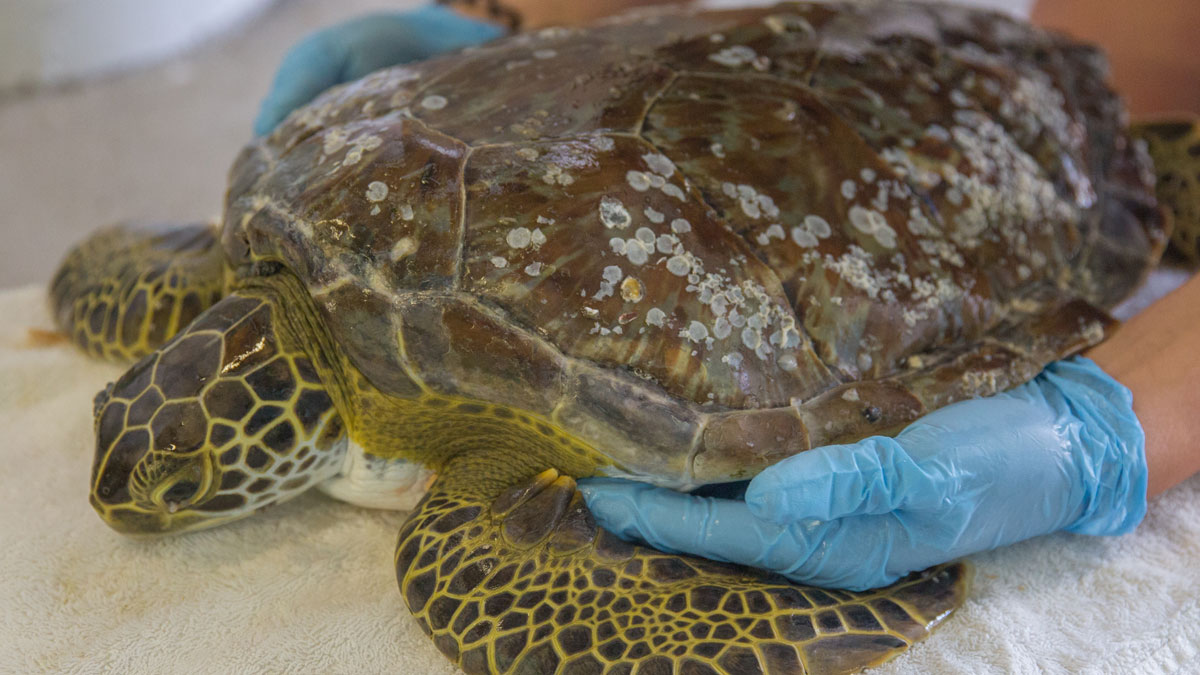 Swiss
Juvenile, Green
(Chelonia mydas)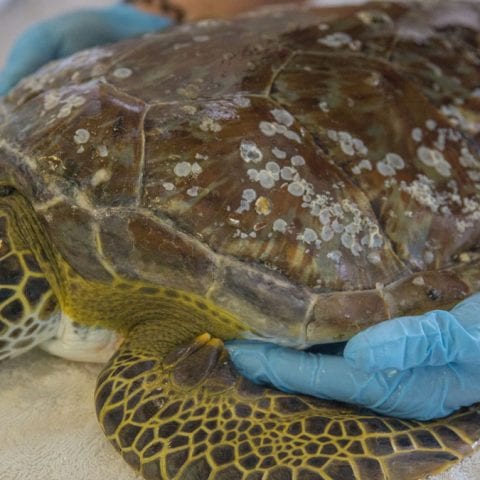 Patient Status

Released on September 5, 2018

Date Found

April 27, 2018

Location Found

Tierra Verde Marina

Reason for Rescue

Found circling at the surface of the water, paps on both eyes, very heavy epibiota (barnacles and sponges) on carapace (shell)
TRIAGE
WEIGHT

8.4 kg (18.48 lbs)

SCL (STRAIGHT CARAPACE LENGTH)

38.7 cm (15.24 in)

EXAM FINDINGS

Alert but quiet; a large amount of sponge and barnacles on carapace; depression of carapce; small paps in all quadrants.

INITIAL TREATMENT

Received fluids and vitamins
---
SWISS' STORY
Swiss, a juvenile green sea turtle, was found circling at the surface of the water on April 27, 2018, near Tierra Verde Marina. His carapace was heavily encrusted with sponges and barnacles, creating a depression as a result. There were fibropapilloma tumors found on and around his eyes and in all quadrants of his body. Upon arrival, Swiss received fluids and vitamins.
Naming Theme

Cheese

Interesting Fact

Had 3 kg of sponges/barnacles on carapace.
---
TREATMENT UPDATES
5.17.18

Ready for fibropapilloma removal surgery.
---
All marine turtle footage taken in Florida was obtained with the approval of the U.S. Fish and Wildlife Service and the Florida Fish and Wildlife Conservation Commission (FWC) under conditions not harmful to marine turtles. Footage was acquired while conducting authorized conservation activities pursuant to FWC MTP-18-172.