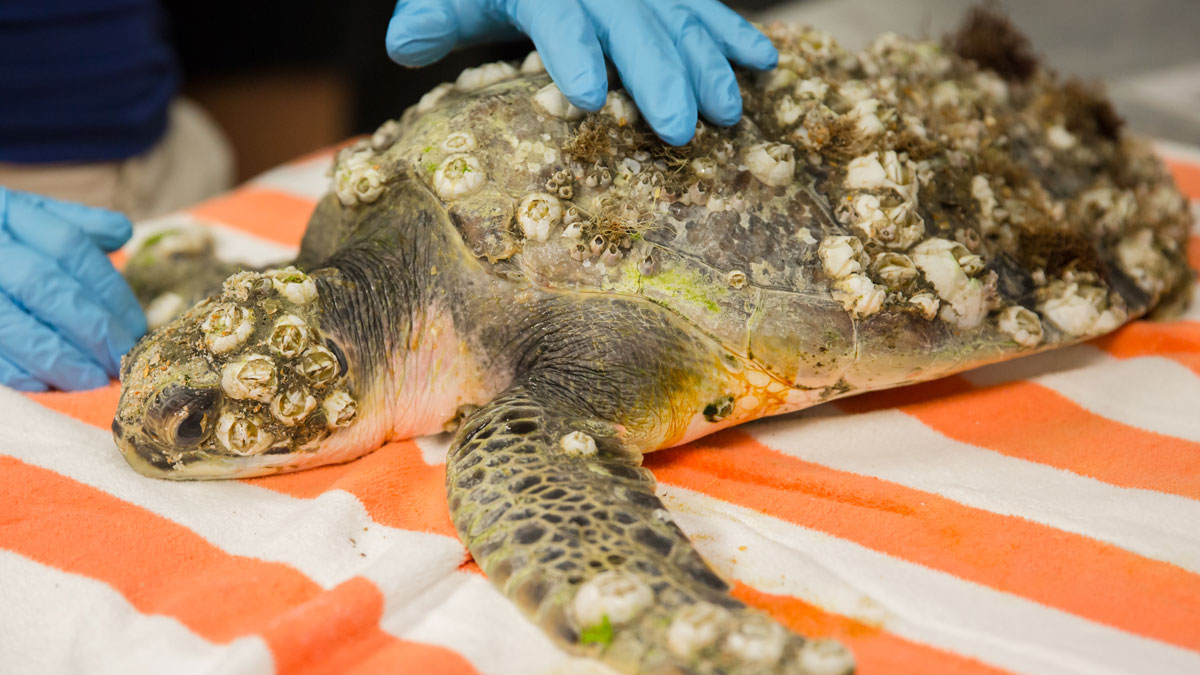 Parmesan
Juvenile, Green
(Chelonia mydas)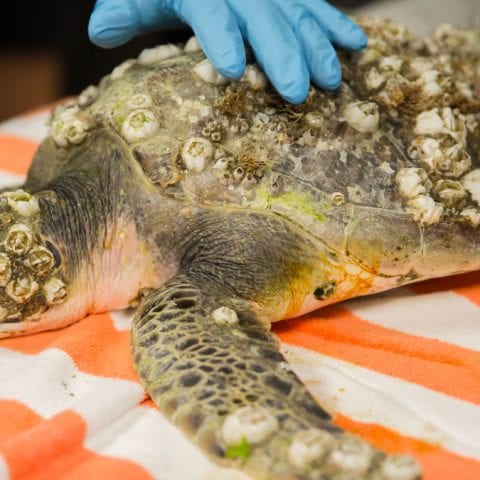 Patient Status

Current

Date Found

April 23, 2018

Location Found

East Coast of Florida

Reason for Rescue

Stranded with fibropapilloma tumors and epibiota, also missing both rear flippers
---
TRIAGE
Exam Findings

Both rear flippers are missing. This could be due to a birth defect or a previous injury that has healed. Fibropapilloma tumors on body. Epibiota on shell.

Initial Treatment

Rested in dry dock, then transferred to ICU.
---
PARMESAN'S STORY
On April 23, 2018, a juvenile green sea turtle was transferred to Clearwater Marine Aquarium after being found stranded on the East Coast of Florida with fibropapilloma tumors on the body and a large amount of epibiota (barnacles and algae). The sea turtle was also missing both of its rear flippers. It is possible this was either due to a birth defect or previously healed injury.
Naming Theme

Cheese

Interesting Fact

Parmesan only has two front flippers, but a missing flipper has not prevented other sea turtles from being successfully released before.
---
All marine turtle footage taken in Florida was obtained with the approval of the U.S. Fish and Wildlife Service and the Florida Fish and Wildlife Conservation Commission (FWC) under conditions not harmful to marine turtles. Footage was acquired while conducting authorized conservation activities pursuant to FWC MTP-18-172.