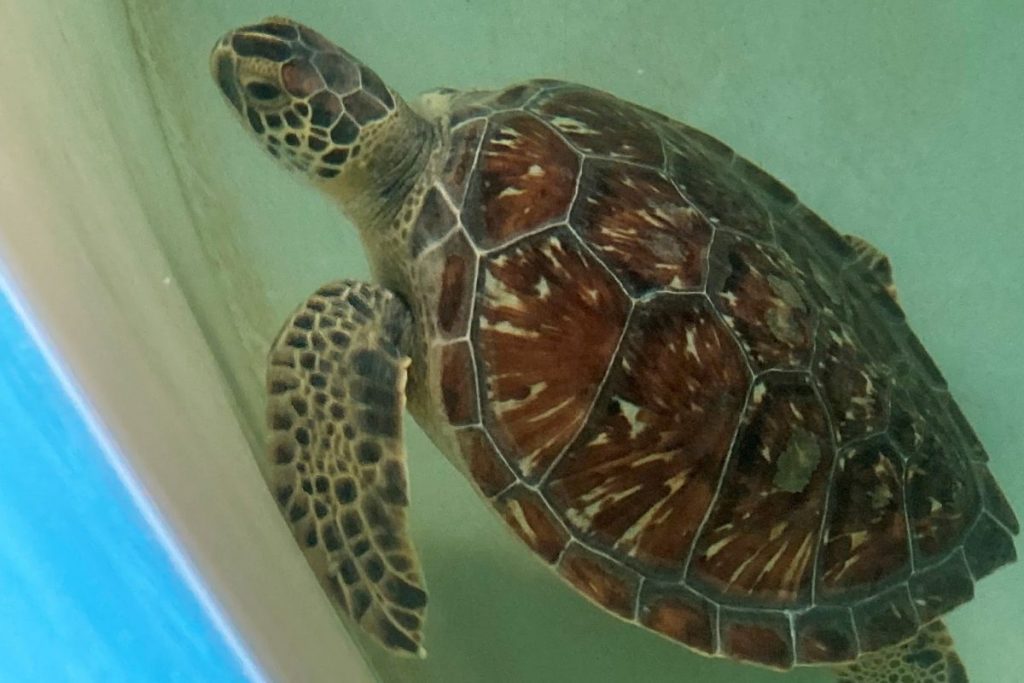 Soldier
Juvenile, green
(Chelonia mydas)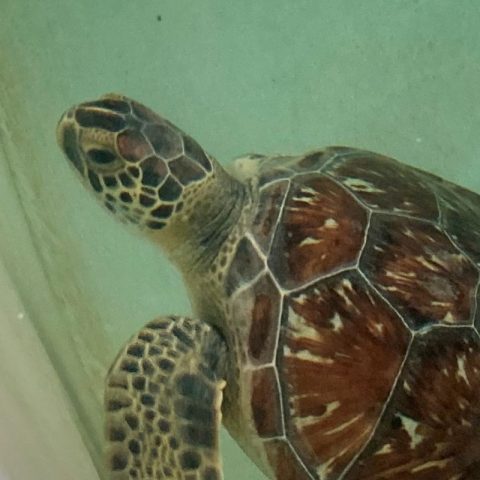 Patient Status

Released June 23, 2022

Date Found

March 3, 2022
Location

Daytona; Volusia County
Reason for Rescue

Entanglement
Initial Assessment
Weight

5.5 kg (12.1 lbs)

SCL (Straight Carapace Length)

35.7 cm

Exam Findings

Good body condition. Minor case of fibropapilloma tumors.

Initial Treatment

Vitamin injections, antibiotics, and fluids
Soldier's Story
Soldier is a juvenile green sea turtle who was found entangled in a fishing line near Daytona on March 2nd and was taken to Volusia County Marine Science Center. Soldier was transferred to CMA from Brevard Zoo on March 27th to help free up space for more strandings. While at Brevard Zoo, Soldier successfully had all fibropapilloma tumors removed and is recovering well. While at CMA, we will be monitoring the surgical sites for healing and are hopeful for a quick turnaround!
INTERESTING FACT: Named previously by Brevard Zoo
Treatment Updates
3.31.22

Soldier is doing well in our care! He is continuing to eat and showing no signs of issues.

4.25.22

Soldier was started on oral antibiotics based on recent labwork.

5.13.22

Soldier went for a recheck CT to check for signs of disease progression. There were no obvious internal tumors seen!

5.30.22

Soldier had a quick surgery to address pap tumor regrowth.

Soldier recovered well day of procedure and is eating all and swimming well!

6.23.22

Soldier was released on the East Coast of Florida!
Learn more about Soldier's release.
---
All marine turtle footage taken in Florida was obtained with the approval of the U.S. Fish and Wildlife Service and the Florida Fish and Wildlife Conservation Commission (FWC) under conditions not harmful to marine turtles. Footage was acquired while conducting authorized conservation activities pursuant to FWC MTP-21/22-172A.