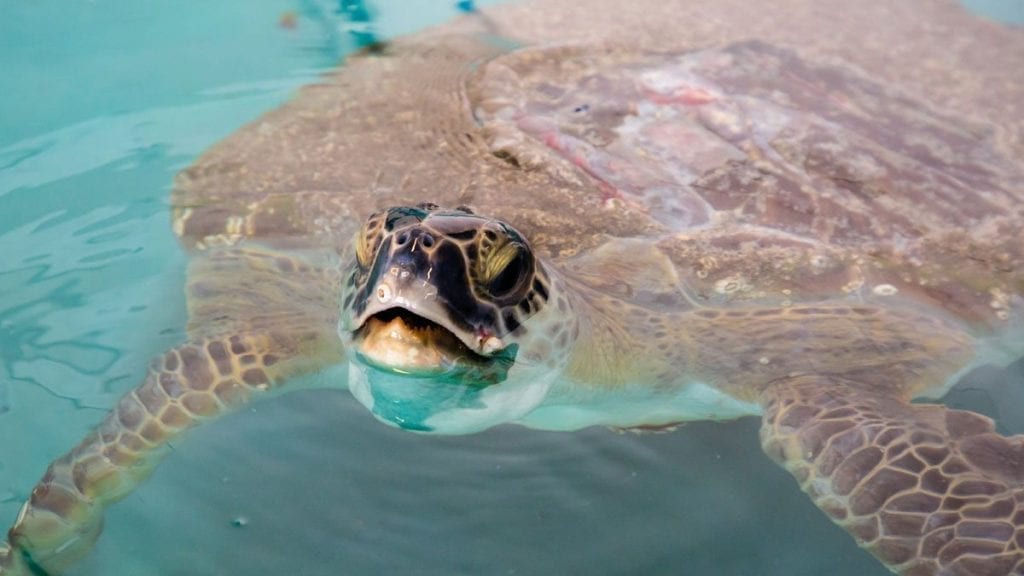 ---
Xavier
Sub-Adult, Green
(Chelonia mydas)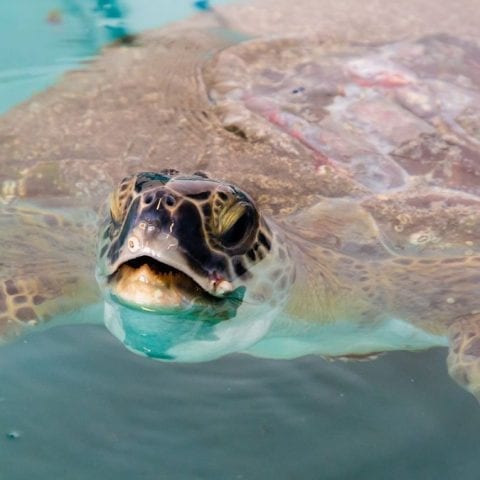 Patient Status

Date Found

June 20, 2019

Location

Dunedin, Pinellas County, FL

Reason for Rescue

Stranded on the beach with old boat strike wounds
---
Triage
Weight

34.3 kg (75.5 lbs)

SCL ( Straight Carapace Length)

65.4 cm

Exam Findings

Good body condition. Three wounds on carapace (shell) and one small wound on the head.

Initial Treatment

Received vitamins, fluids, antibiotics, and anti-inflammatory medications.
---
Xavier's Story
Xavier is a sub-adult green sea turtle who was found washed ashore on a beach on the Dunedin Causeway in Pinellas County, Florida. Xavier arrived at CMA on June 20, 2019. There are three old boat strike wounds on her carapace (shell) as well as one small wound on her head. She was also found with a large amount of small barnacles covering her carapace and has minor fibropapilloma tumors. To help out sea turtles like Xavier, please obey all boating regulations and keep a look out for wildlife in water!
Interesting Fact

Xavier is named after Professor X from X-Men.

Naming Theme

Cartoons
---
Treatment Updates
6.21.19

Bloodwork sent out to the lab. The wounds on carapace were cleaned out thoroughly. A topical cream was applied to help the wounds heal.

6.24.19

X-rays completed. She is eating and swimming well. Able to rest on the bottom of the rehab pool.

6.29.19

Appetite is great. Her diet has been increased.

7.1.19

Moved out of our ICU pools to a larger rehab pool. Her wounds have improved!

7.18.19

Continuing to eat well and wounds are healing great.

8.19.19

Xavier is continuing to do well. She loves her greens in her diet!

10.11.19

Xavier has received a clean bill of health from our vet team! Cleared for release by FWC.

10.16.19

Released at Fred Howard Park!
---
All marine turtle footage taken in Florida was obtained with the approval of the U.S. Fish and Wildlife Service and the Florida Fish and Wildlife Conservation Commission (FWC) under conditions not harmful to marine turtles. Footage was acquired while conducting authorized conservation activities pursuant to FWC MTP-18-172.