Clearwater Marine Aquarium released Williamson, a juvenile green sea turtle, on Tuesday, December 21, 2021.
Williamson's Story
Williamson was found floating in Crystal River in Citrus County on April 15, 2020. He was covered with a large amount epibiota and leeches and had a minor case of fibropapilloma (pap) tumors. There were old, partially healed injures to Williamson's carapace (shell), as well as a "hump" appearance.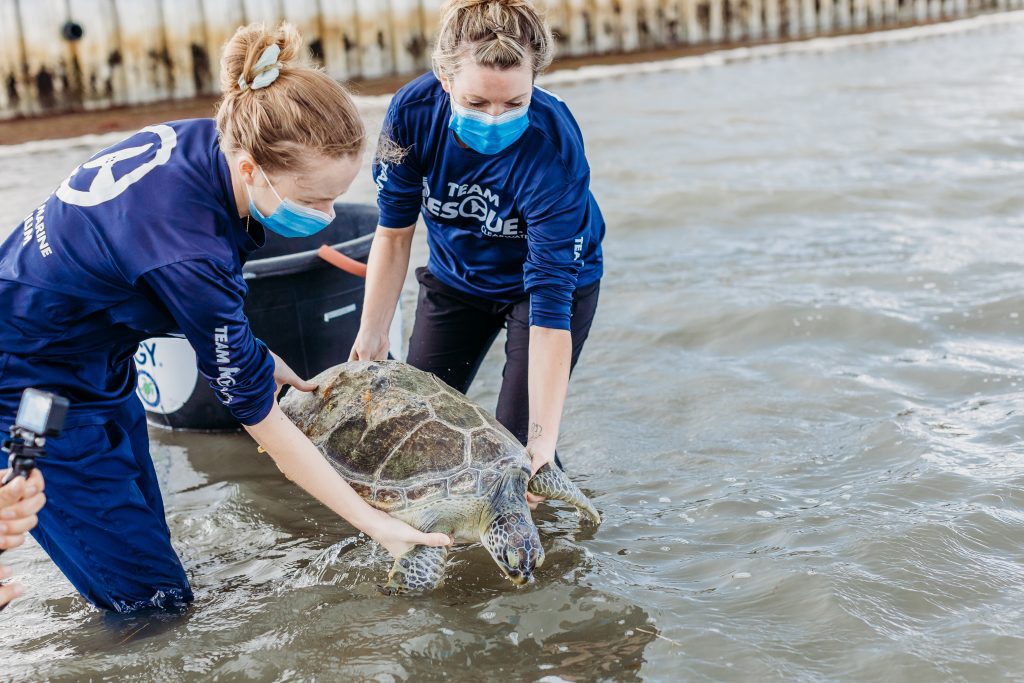 Williamson's condition improved and he passed his deep water tests, allowing for his release to be cleared by our veterinarian and Florida Fish and Wildlife Conservation Commission.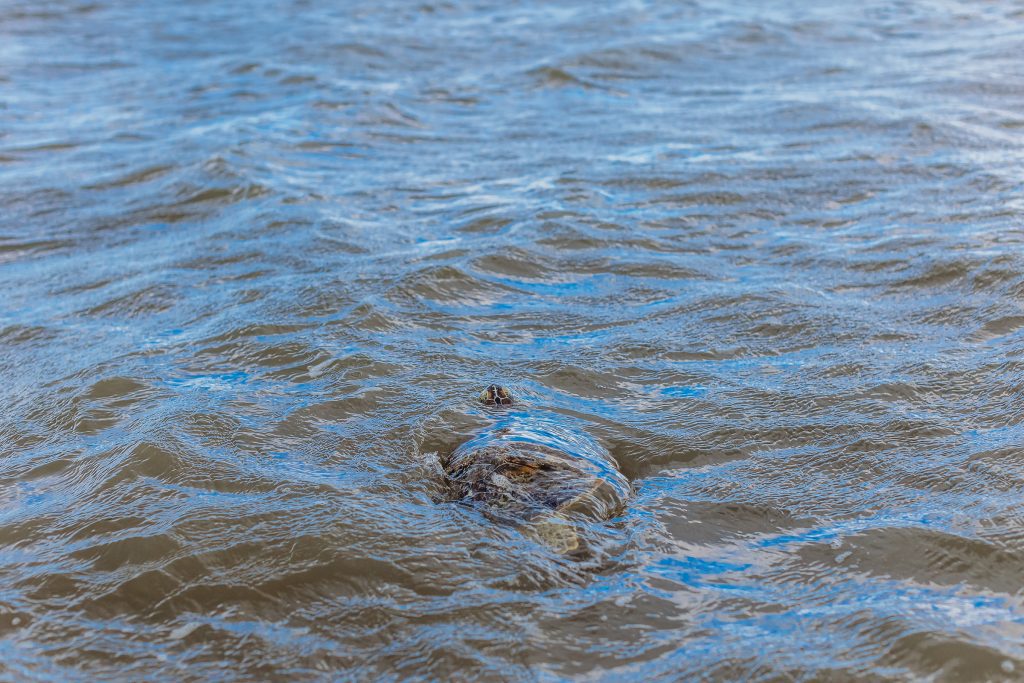 On December 21, Williamson was released at Honeymoon Island. We wish him the best as he makes his way back home!
---
All marine turtle footage taken in Florida was obtained with the approval of the U.S. Fish and Wildlife Service and the Florida Fish and Wildlife Conservation Commission (FWC) under conditions not harmful to marine turtles. Footage was acquired while conducting authorized conservation activities pursuant to FWC MTP-19-172.