Clearwater Marine Aquarium released Wonka, a sub-adult Kemp's ridley sea turtle, on Wednesday, June 30, 2021.
Wonka's Story
Wonka was found stranded on the beach at Fort De Soto Park in Pinellas County on December 9, 2020. She was lethargic, underweight, and had a slightly low body temperature. She is was also missing a portion of her carapace (shell) from a previous injury, but that area was completely healed and unrelated to her stranding.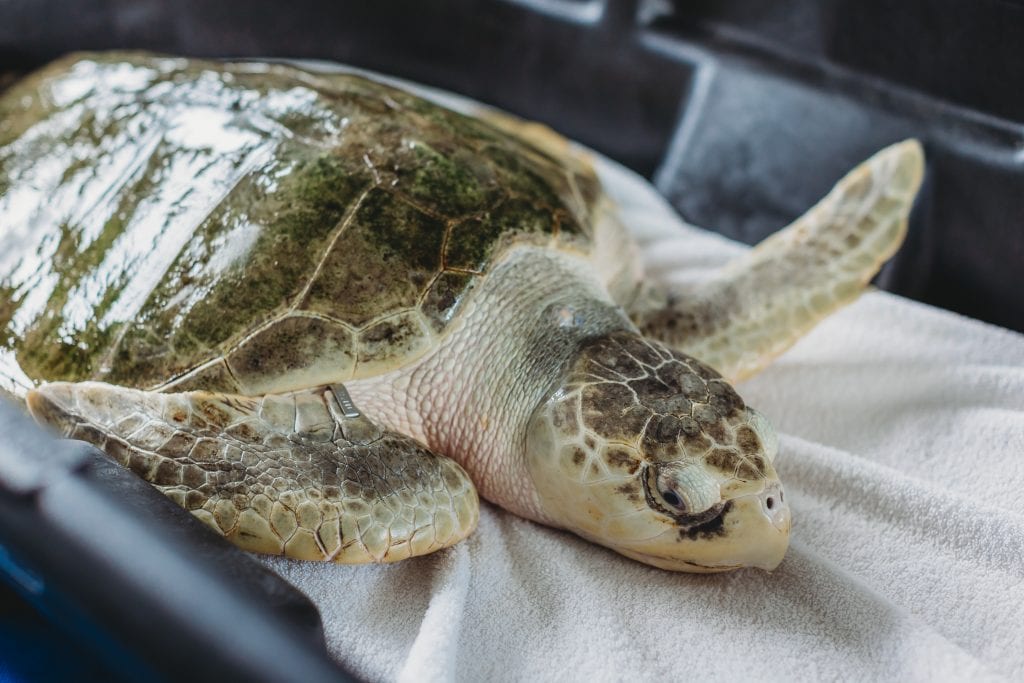 Wonka's condition improved and she continued to gain weight! She was cleared for release by our veterinarian and Florida Fish and Wildlife Conservation Commission.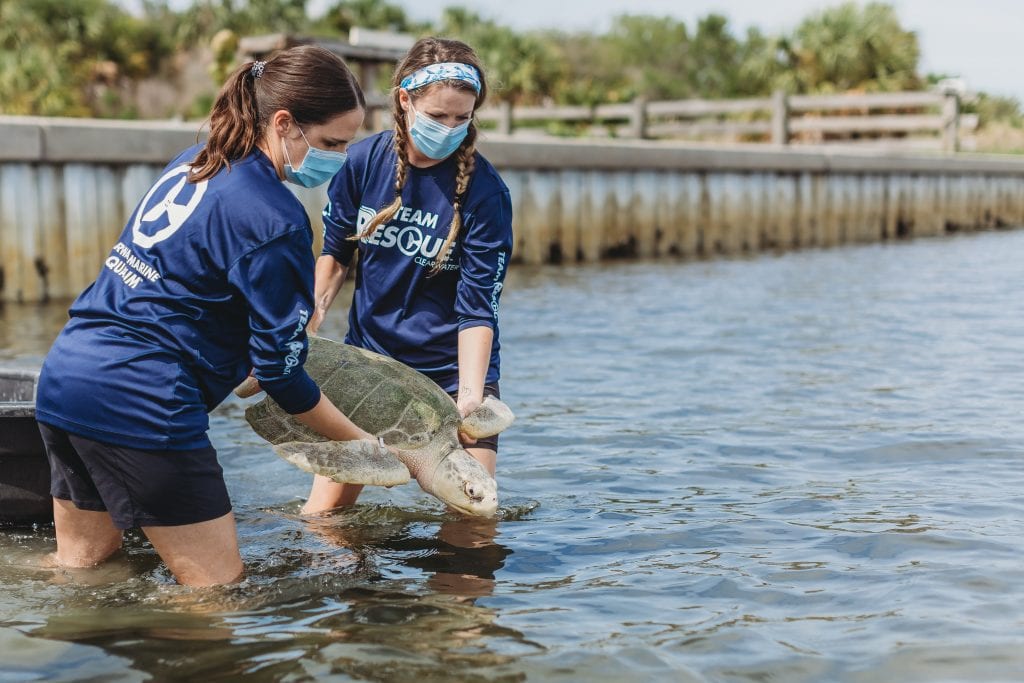 On June 30, Wonka was released at Honeymoon Island, coincidentally falling on the 50th anniversary of Willy Wonka & the Chocolate Factory's release! We wish her the best as she makes her way back home!
---
All marine turtle footage taken in Florida was obtained with the approval of the U.S. Fish and Wildlife Service and the Florida Fish and Wildlife Conservation Commission (FWC) under conditions not harmful to marine turtles. Footage was acquired while conducting authorized conservation activities pursuant to FWC MTP-19-172.