Clearwater Marine Aquarium released Luna, the largest sea turtle CMA has rehabbed in 10 years, on Wednesday, August 19, 2020.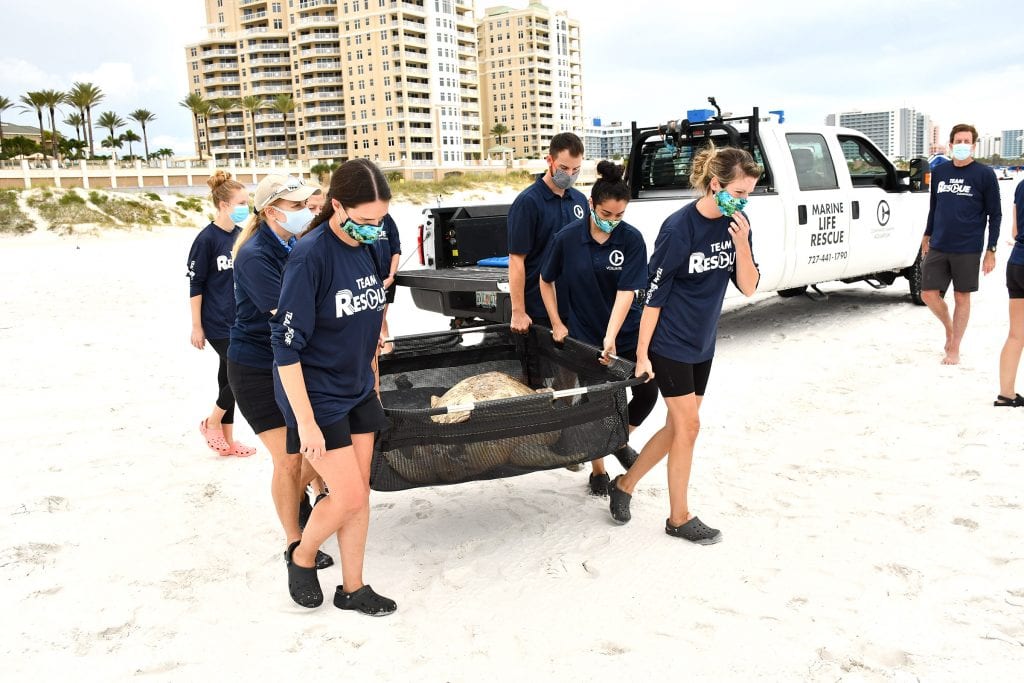 Sea Turtle Found Washed Ashore
On April 26, 2020, a loggerhead sea turtle was found washed ashore on St. Pete Beach in Pinellas County. She was very lethargic and had a moderate amount of epibiota (barnacles and algae). In Pinellas County, loggerhead nesting season typically begins in May so an ultrasound was performed to make sure Luna was not a nesting female or carrying eggs; no eggs were seen.
After gaining over 30 lbs in our care, she was deemed healthy enough to be released! Her release was cleared by our veterinarian and Florida Fish and Wildlife Conservation Commission (FWC).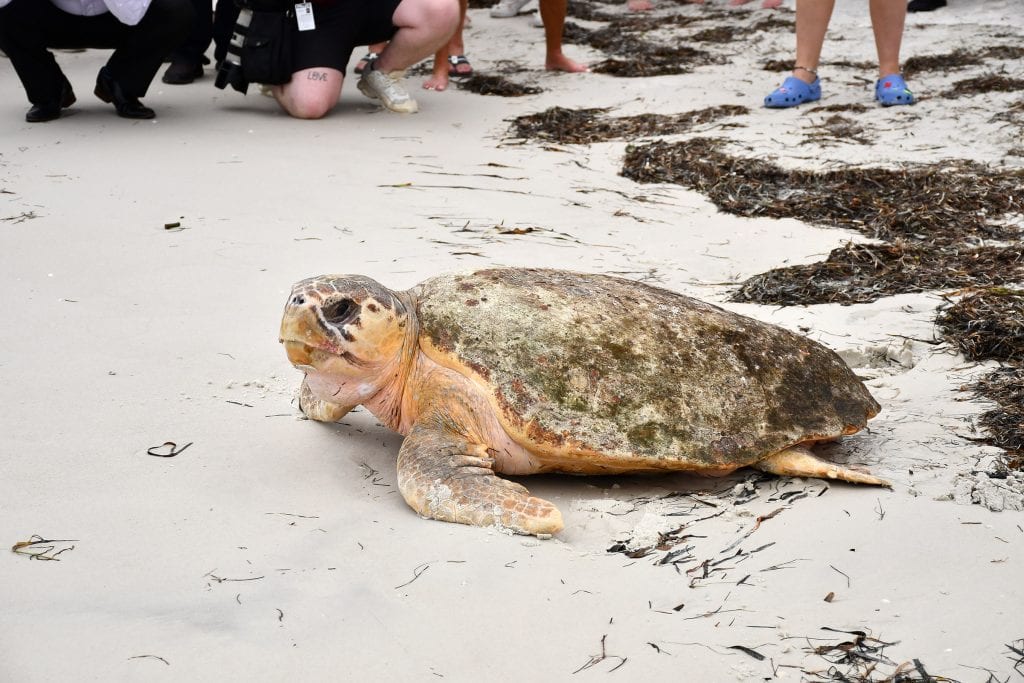 On August 19, Luna was released at Clearwater Beach. We wish Luna the best as she makes her way back home!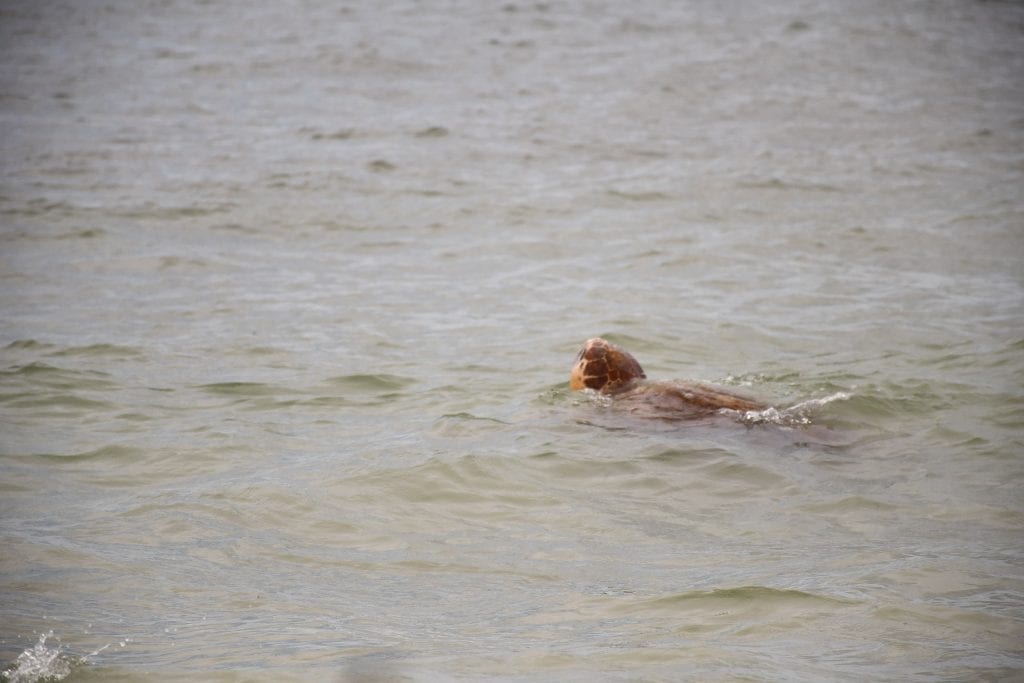 ---
All marine turtle footage taken in Florida was obtained with the approval of the U.S. Fish and Wildlife Service and the Florida Fish and Wildlife Conservation Commission (FWC) under conditions not harmful to marine turtles. Footage was acquired while conducting authorized conservation activities pursuant to FWC MTP-19-172.