You might know all about our famous resident dolphins, Winter, Hope and Nicholas, but did you know that Clearwater Marine Aquarium is also involved in conservation and research studies of our local wild dolphins? Every dolphin has its own characteristics, including signature whistles, flukes and dorsal fins.
Like a human fingerprint, no two dorsal fins are the same. Each dorsal fin has its own unique shape, height, thickness, markings and notches. In addition, a dolphin's dorsal fin acquires various scars and markings during the dolphin's lifetime.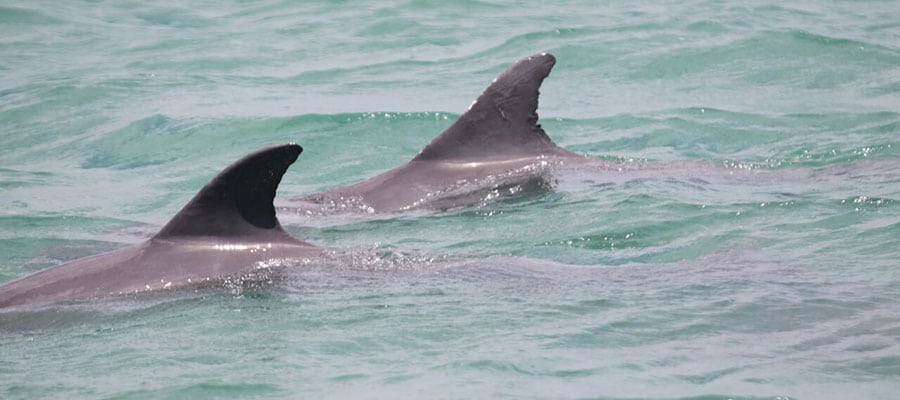 Dorsal Fin Anatomy
Unlike the pectoral flippers, the dorsal fin has no bones, but is instead made up of fibrous connective tissues (collagen). The arteries within this area, as with the rest of the fins, are surrounded by veins to conserve heat. It is thought that the dorsal fin assists the dolphin in thermoregulation (regulating their body temperature). Dorsal fins may also act as a keel, stabilizing the dolphin in the water.
Identifying Dorsal Fins
Dorsal fins also help scientists to identify individual dolphins. Scientists in the field take pictures of dorsal fins and use those pictures to identify area dolphins and monitor their behavior, migration and social groupings. Check out the ID photos below for some examples!
1. Rounded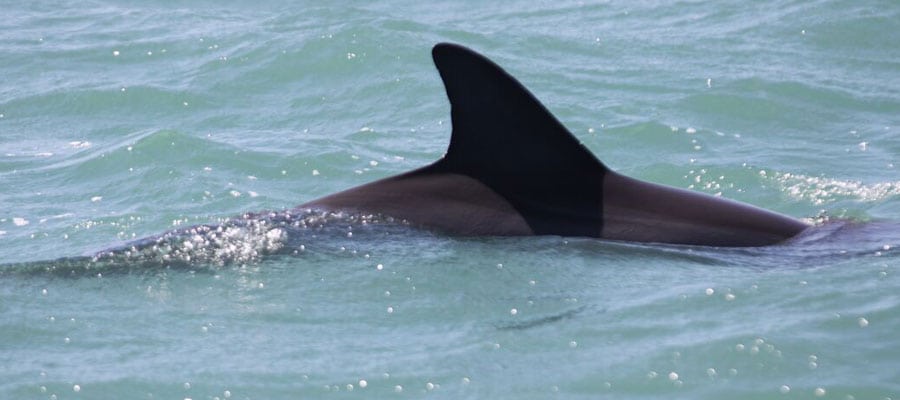 2. Prop Cuts
3. Curved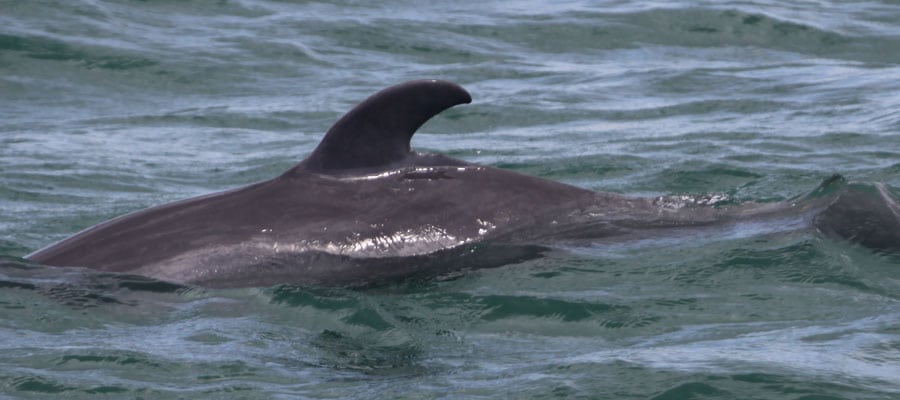 4. Leaning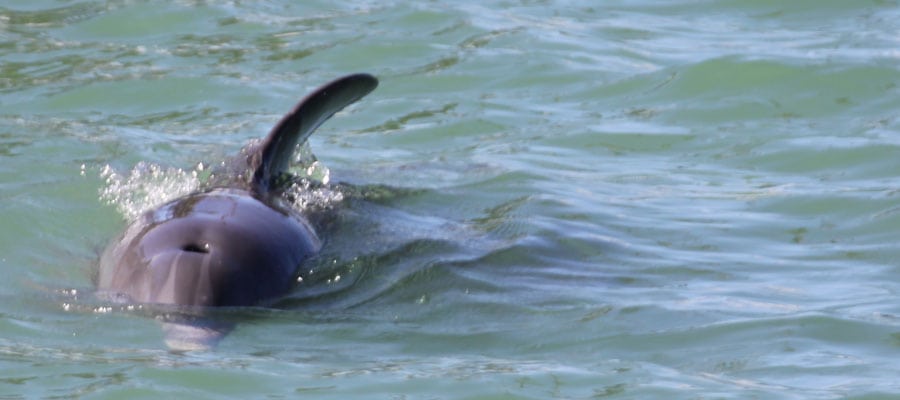 5. Clean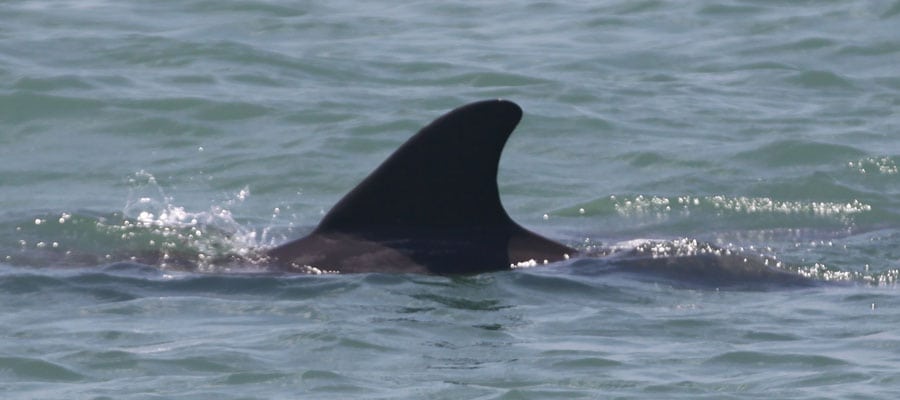 6. Nicks
7. Notches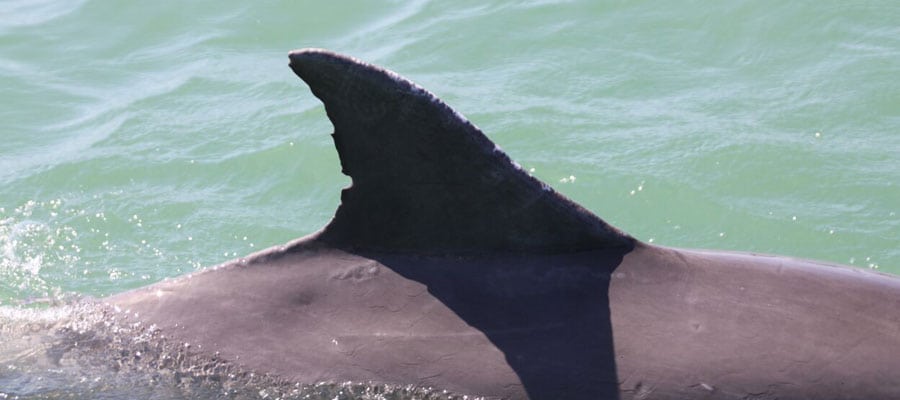 8. Pointed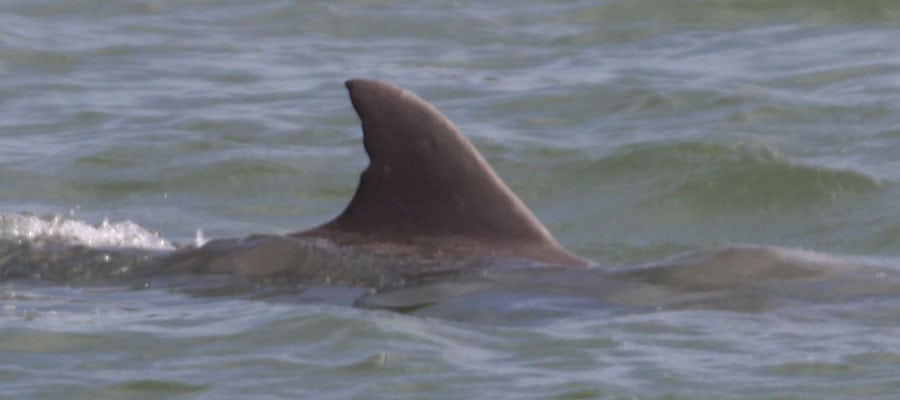 9. Wide
10. Narrow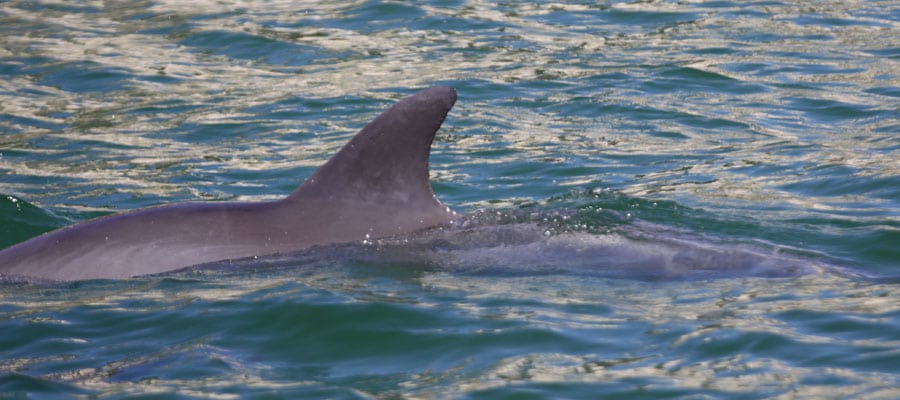 11. Xeno Barnacles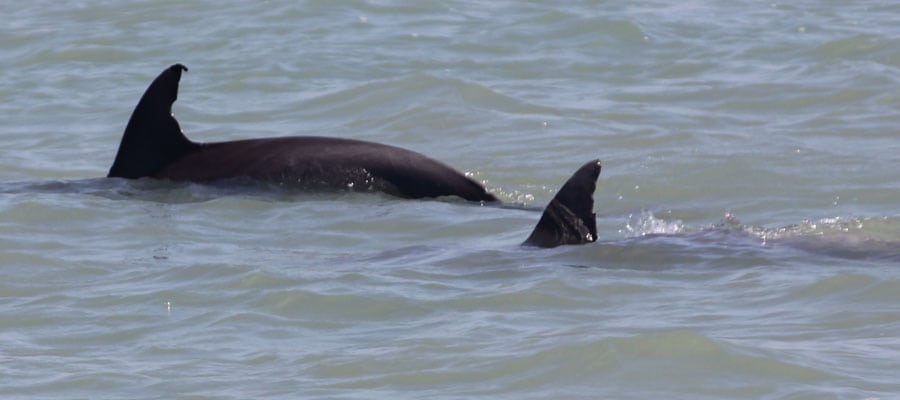 12. Rake Marks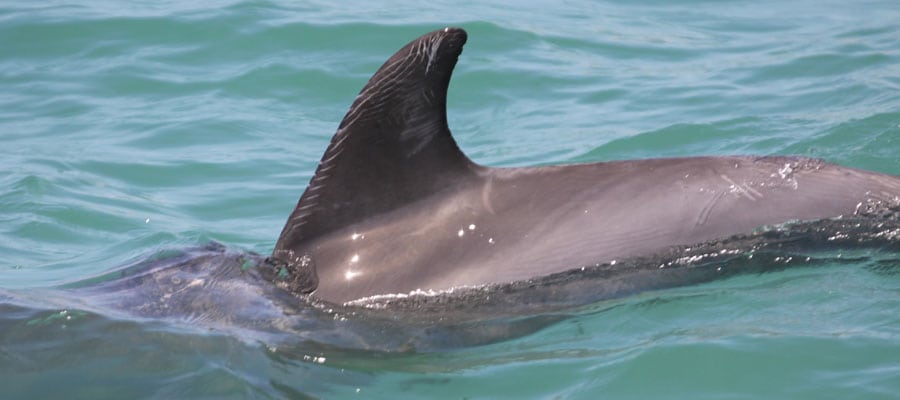 Distinguishing characteristics to look for:
Shape
Curvature
Nicks
Notches
Cuts
Rake marks
Scars
Epibiomes
Freeze-brand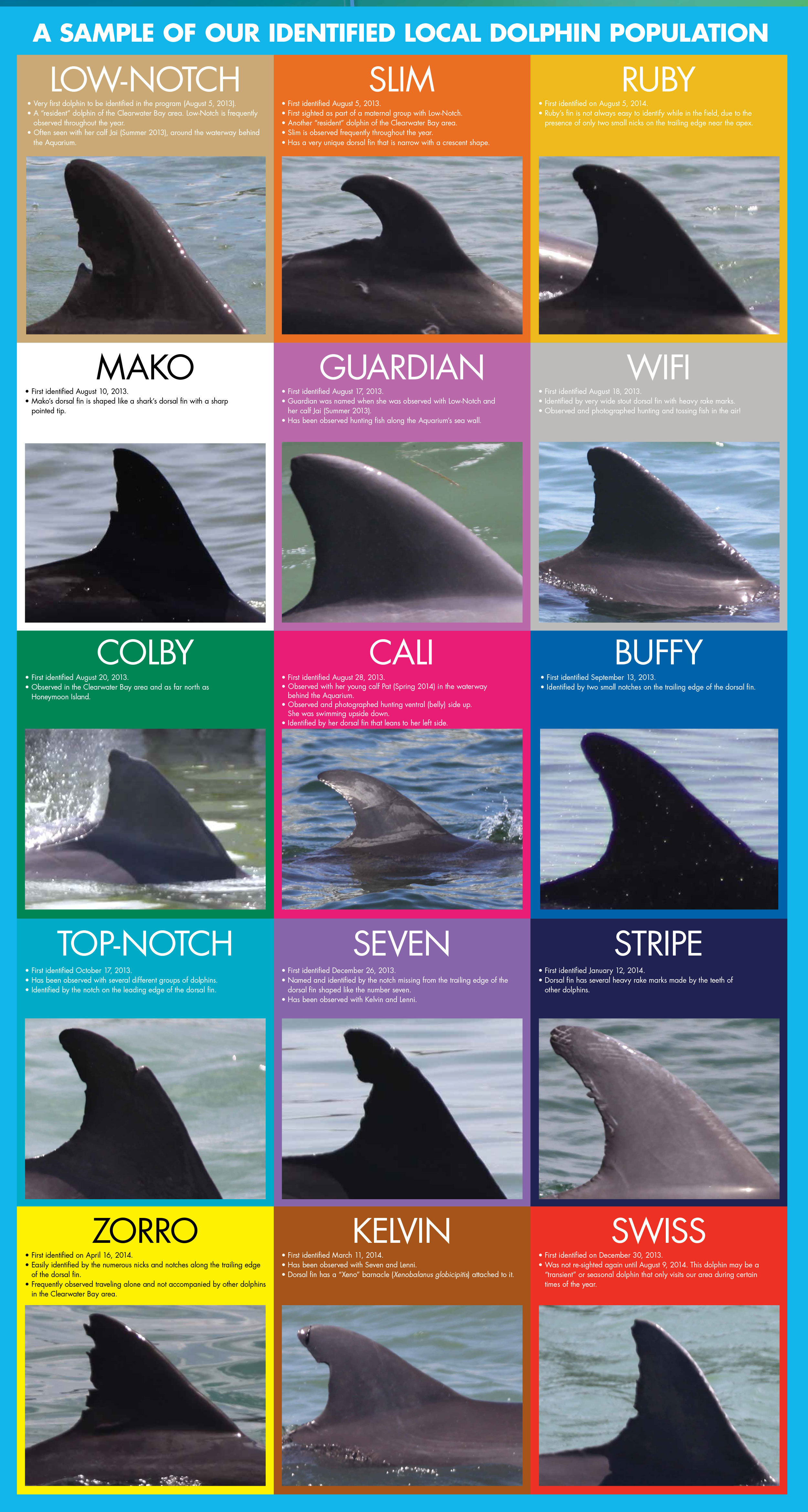 CMA's Dolphin Dorsal Fin Photo ID Study has identified 124 wild dolphins so far in Clearwater Bay and surrounding areas!
Clearwater Marine Aquarium (CMA), initiated the dolphin dorsal fin photo identification study in August 2013 to document the ecology of the bottlenose dolphin population of Clearwater Bay and Clearwater Harbor. Opportunistic photos of bottlenose dolphins are taken during CMA's Dolphin Adventure Tour using National Oceanic and Atmospheric Administration (NOAA) Dolphin SMART guidelines.
With the receipt of a General Authorization for Scientific Research permit from NOAA, CMA officially expanded its wild dolphin dorsal identification research program in August of 2016 beyond Clearwater Bay. The CMA Research Team currently surveys the intracoastal waters, and three miles out into the Gulf of Mexico for three counties (Pinellas, Pasco, and a portion of Hernando). Plans include expanding the survey area out past three miles in the Gulf of Mexico.
---
Dorsal ID Matching Game
[h5p id="2″]
---
Learn more about unique dolphin traits in the video below